Sanctuary Everywhere Manifesto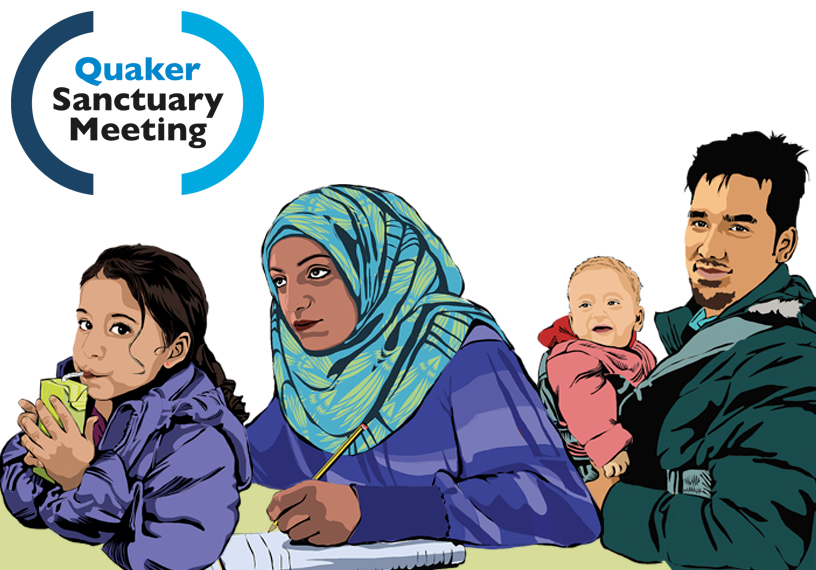 The 'Sanctuary Everywhere Manifesto', agreed by the Quakers' national decision making body, Meeting for Sufferings, declared:
"Through Quakers' longstanding work welcoming newcomers to our shores, we have seen up close that the government's creation of a 'hostile environment' is increasingly embedding policies of discrimination into the practices of the British state. Quakers in Britain are committed to working with others to change this, creating a culture of compassion and welcoming hospitality that answers that of God in every person."
The manifesto Among other things, it calls for the closure of immigration detention centres. Download the Sanctuary Everywhere Manifesto (PDF).
Sanctuary Everywhere booklet of testimonies
Britain can be a hostile place for people from migrant and refugee backgrounds. This publication was developed, with the Sanctuary Everywhere manifesto as a basis, to help Quakers articulate a vision of how nations can transition from that hostility to a culture of sanctuary everywhere.
Quakers share their reasons for working on the issue of migration and racial justice, and the actions they are taking. Download the booklet of testimonies (PDF).
Toolkit for action: Owning power and privilege
The concept of privilege – and the power that comes with it – has become a hot topic in recent years. It describes something important, making it a sensitive subject that requires care. Discussions of power and privilege often touch upon inequalities that divide us, at a personal as well as a social level. This includes differences in class, income, education, ethnic identity, gender, sexuality, and personal wellbeing. When inequalities are explored and addressed, however, we can become stronger, more loving communities, and better equipped to do the work of social change.
This booklet contains some tried-and-tested tools and techniques for shifting power dynamics. If you know campaigners beyond the Quaker community, this is for them too.
Download the Owning power and privilege toolkit for action (PDF).
An international Quaker statement on migration
This statement produced by Quaker organisations across Europe and North America sets out a Quaker vision for migration justice and why Quakers are led to work for this.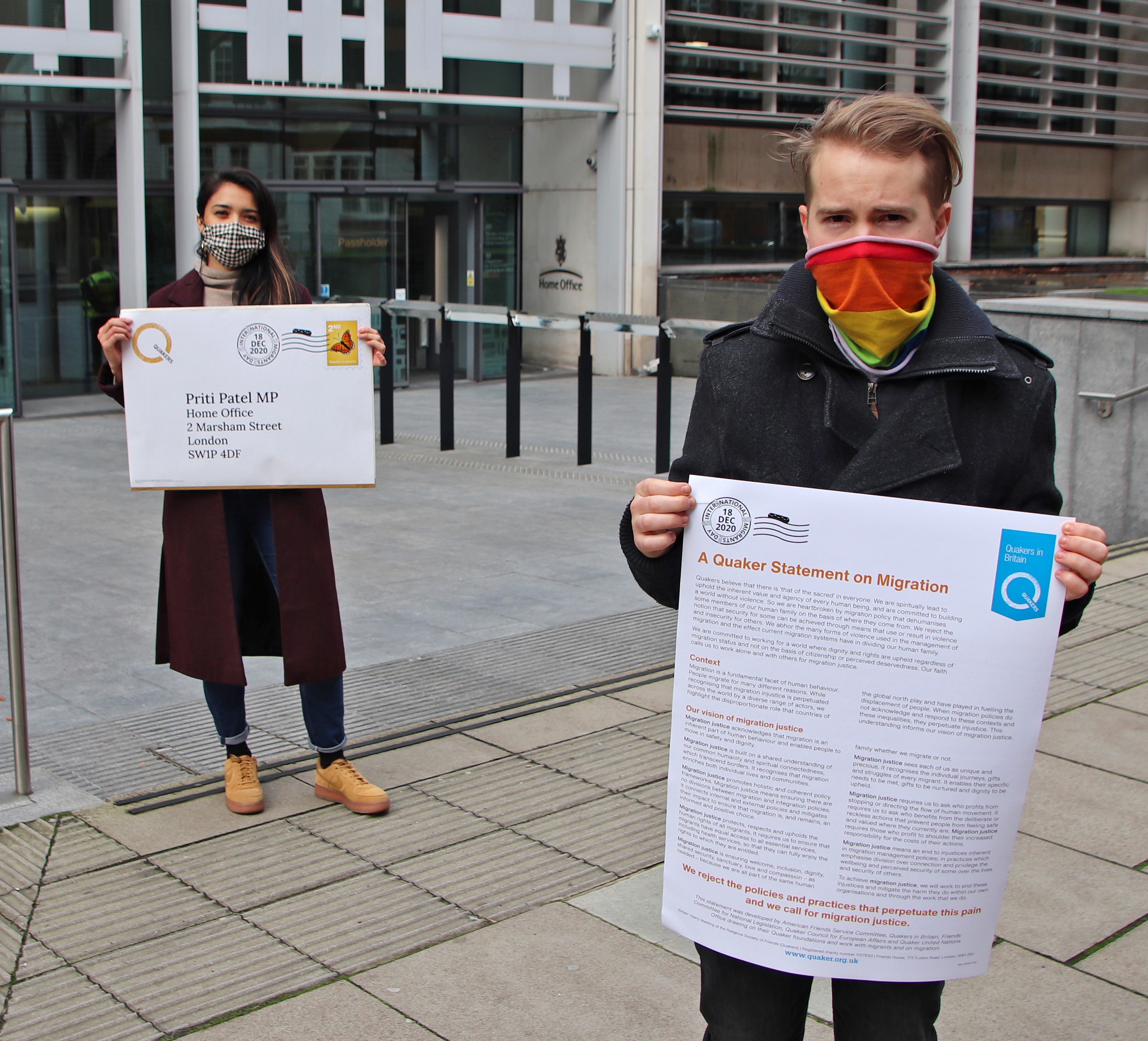 The core of the statement says:
"Rooted in our belief that there is that of the sacred in everyone, our spiritual leading to uphold the inherent value and agency of every human being, and our commitment to building a world without violence, we are heartbroken by migration policy that dehumanises some members of our human family on the basis of where they come from. We reject the notion that security for some can be achieved through means that use or result in violence and insecurity for others. We abhor the many forms of violence used in the management of migration and the effect current migration systems have in dividing our human family."
Please read and share this statement widely. Download a summarised version of the statement (PDF) or read the full version here (PDF).
On International Migrants Day 2020, the statement was delivered to the Home Office by Quakers in Britain staff.