Donate
Search
Junior Yearly Meeting 2022
9 - 12 April 2022, Northants
Junior Yearly Meeting (JYM) is a welcoming, exciting and thought-provoking event for young people born between 1.9.2003 and 31.8.2006. Whether you have recently discovered Quakerism or have been a Quaker all your life, JYM offers everyone the opportunity to meet new people, make friends through social activities and engage with spiritual practices and ideas.
The event is run by young people, who are supported by a team of adults. For more information about what JYM is like see yqspace.org.uk.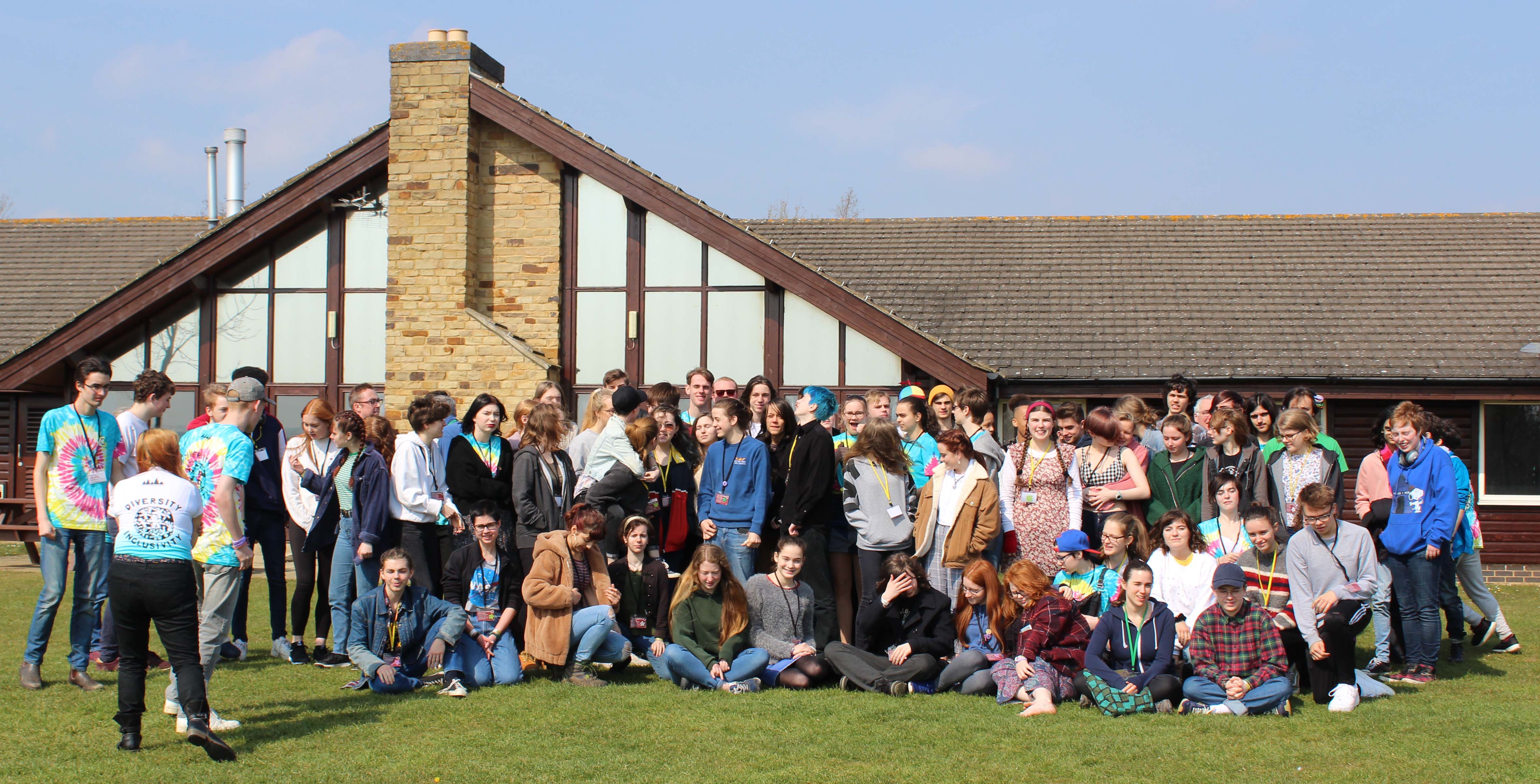 This year JYM happens separately to Yearly Meeting, the event for Quakers of all ages, but will link to the issues being considered there.
In three short days I feel I have developed so much not only as person but also as a member of the Quaker community.
You will explore the JYM theme through speaker sessions, discussions, reflection and Quaker Meeting for Worship for Business.
Quakerism wasn't something I really thought would fit with the rest of my identity. I didn't really "get it" before, but now I really do. Now I'm a Quaker.
JYM is also a spiritual event with the opportunity for you to experience Quaker practices and worship.
I felt that JYM helped me grow spiritually as a person. It has made me want to put my thoughts into action. I don't just want to say it, I want to do it.
Social activities and small groups, called base groups, will provide a place to build relationships and play games.
JYM showed me an enormous, beautiful community of people.

JYM places
Young people are "nominated" to attend the event. This means that area meetings, Quaker schools or overseas yearly meetings ask young people whether they would like to attend.
Information about JYM nominations was sent to area meeting clerks in October 2021. This includes the following documents:
JYM nominations letter
JYM nominations guidance
JYM named contact person supporting notes
JYM leaflet for young people
If a young person would like to be nominated to come to JYM, speak to your meeting clerk or headteacher (Quaker schools). If you don't know your meeting clerk, contact Catherine (details below) and she will be happy to put you in touch.
More information
For more information contact:
Catherine Waithaka
Telephone: 020 7663 1011
Supporting documents
Supporting links
Related events