Average read time: 4 minutes
Where our witness is: an invitation to the QPSW Summer Series
With physical gatherings postponed or cancelled for the foreseeable future, Quaker Peace & Social Witness is running a Summer Series of workshops and seminars.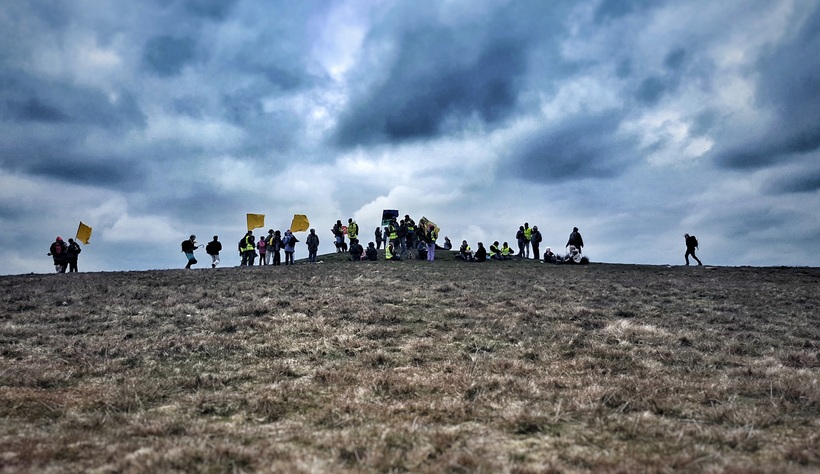 We all have our coping methods in this strange time – locking ourselves in the bathroom for 5 minutes peace away from the children, taking up running to get outside and process stress, or allowing ourselves more screentime, as the telly becomes a more significant activity to look forward to. But we all need one thing to get through and that is community.
Our Quaker community hasn't stopped caring about peace and social witness – and we haven't stopped working on it, with and for you. For this work to happen, our community needs to keep on discussing, learning from each other, and supporting each other. We need to keep coming together, when we can.
We don't know when we will 'return' to a 'new normal'. We are all adapting constantly, and have proven what adaptable creatures we all are. During this period of uncertainty, many staff are working from home to build a more just, peaceful and sustainable world. Of course, our work has been significantly affected by the current public health crisis. We've had to make the difficult decision to furlough some of our amazing colleagues; and we've had to rethink how we do much of our work.
Faith in action
But overwhelmingly the issues we care about as Quakers haven't gone away. There are many ways we can, and are, making use of this moment to build the change we want to see. Many of us are involved in Covid-19 Mutual Aid groups, supporting local food banks, and continuing to push for national change such as a minimum income guarantee and prison reform. And we can see that climate change is still threatening the extinction of people and planet. The Ecumenical Accompaniment programme is calling for you to take action after recent announcements from Israel.
Across the country, thousands of parents have become homeschoolers. There has been a vast increase in people in our Quaker and local communities at the mercy of the Universal Credit system. And the UN's call for a global ceasefire has not been heeded – yet. These concerns are where we hope that the QPSW Summer Series can support you, and uplift you, in the current forms your witness is taking.
Keeping community thriving
It's been inspiring to see how Quakers new to technologies such as Zoom have picked it up, and then taught other members of Quaker communities to use. I've supported a few Friends how to use such technologies myself, and have seen how this type of support and communication is an absolutely essential glue. It keeps our community together, and prevents the more vulnerable members of our meetings from being isolated. It facilitates the social interaction we need as humans. We see smiles, hear voices of Friends, share worship and updates. It keeps our spiritual traditions thriving and connected.
So we invite you to the QPSW Summer Series: Where our witness is. This online series of workshops and seminars will look at the work Quaker Peace & Social Witness – and key partner organisations – does with and on behalf of Friends to build a more peaceful, just and sustainable world. Sessions will include climate justice, peace and disarmament, nonviolence success stories from East Africa, the Ecumenical Accompaniment Programme in Palestine and Israel, spiritual activism, peace education and more.
Please sign up for one of more the sessions which are taking place throughout May, June and July.
The Summer Series
All of the QPSW Summer Series sessions are open to everyone. However, to give you a better idea of what to expect, we have marked each session as either 'everyone welcome' or 'practitioner' level.
Everyone welcome: you need no prior knowledge or experience to take part in these sessions.
Practitioner sessions: will go into things in a bit more detail. Particularly suitable for Friends who are already involved or have some knowledge.
The Summer Series will be taking place on Zoom. A few days before the session you have signed up for, you will be emailed a Zoom link which will enable you to take part. (Please note Zoom's privacy policy). If you have any questions about the series you can also email us on summerseries@quaker.org.uk.
Find more information and sign up for the QPSW Summer Series