Average read time: 5 minutes
How Quakers can respond to the government's new immigration plan
The Quaker Asylum and Refugee Network explore the UK government's new immigration plan and outline what Quakers can do to respond.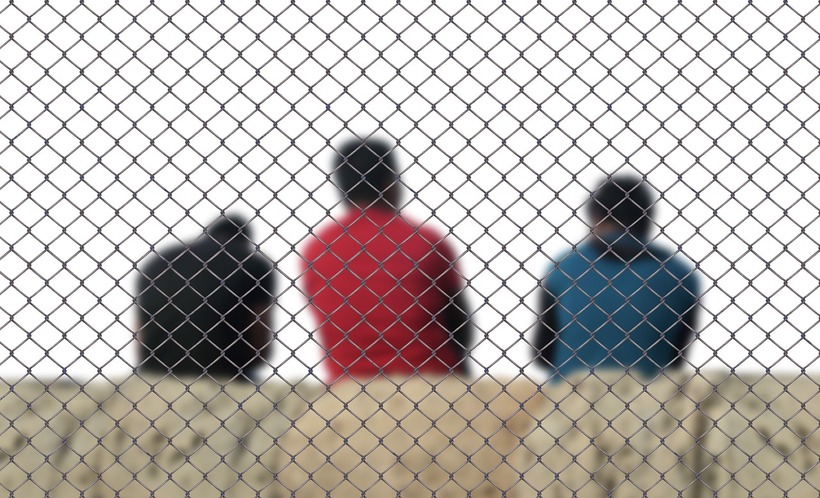 At the heart of our Quaker testimonies lie equality, peace, truth, justice and simplicity. The government's latest immigration proposals challenge each of these values.
It's ok to look at the consultation on the UK government's New Plan for Immigration and not know where to start. Alongside a seemingly overwhelming list of new policies, there is confusing disparity in the plan between words and policy.
The report uses the words 'fair' and 'unfair' twenty-three times. In reality, though, it roots inequality into the asylum system. It sets out to discriminate between 'legal' and 'illegal' routes into the UK even though the international 1951 Refugee Convention is incorporated into our domestic law. Our country has committed by law to listening to anyone who arrives in the UK and asks for asylum.
Hazardous journeys
This proposed distinction between routes to the UK is a jarring response to the death of a young man from Sudan, Abdulfatah Hamdallah, in the Channel last August; to the four Kurdish-Iranian people, including two children, who died when their boat sank in October – and 15-month-old baby Artin who was lost; to thousands of others trying to cross the Mediterranean who didn't survive their hazardous journeys. How soon our promises to Alan Kurdi were broken.
Waiting for an official resettlement scheme or stopping to pick up a passport – if you even own one or are able to get to an airport unhindered – is simply not an option for thousands fleeing persecution.
But under the plan people who take unsafe routes to the UK will receive a different, lesser form of protection than someone who has arrived by official means, including making it more difficult to bring their family here once they are settled. Their means of arrival will carry more weight than the gravity of the situation they're escaping, even though the situation someone is leaving holds the same trauma however they escape it.
Upholding collective responsibility
We then find our testimony to justice confronted with a plan under which people whose asylum claim is refused would be stripped of financial support, deliberately imposing destitution.
New reception centres would be opened at the same time as brushing over conditions at Napier barracks. At the height of the pandemic up to 30 people shared one bedroom and bathroom, contrary to advice from Public Health England. A new group of people was sent to Napier on 9 April, despite condemnation of the barracks by both the Prisons and Borders Inspectorate as 'filthy' and 'impoverished'.
How can we claim to be upholders of peace if we accept proposals which are silent on the conflicts behind many people's choice or compulsion to leave their homes? Or silent on the climate crisis already devastating life in parts of the world?
The Home Office wants to refuse to consider asylum claims if they decide that 'a safe third country' could be responsible instead – regardless of whether someone has ever even been there. People whose tents and belongings have been destroyed by police in Calais would dispute that France has a 'well-functioning asylum system'. Nor would anyone feel safe in Greece, where riot police blocked people trying to leave overcrowded refugee camps after fires broke out.
How can we stay quiet as the government distorts the truth about our country's response to displaced people in other countries? It would have us believe that the UK has honourably 'taken back control' of our immigration system. But in reality, we are washing our hands of collective responsibility to offer safety to people in desperate circumstances.
Responding to the consultation
The 6-week consultation ends on 6 May 2021.
It's really important that we add our voice to the thousands of people objecting to these proposals, and the thousands more whose voices won't be heard because they are marginalised in our society.
The plan creates separation between people. This is where simplicity comes into play. As Quakers we are – simply – asked to respect that of God in everyone.
To respond, you can follow these steps: