Average read time: 2 minutes
Exploring peace with local young people
Mel Cook explains how a Quaker group reached out to children in the local community to share a message of peace.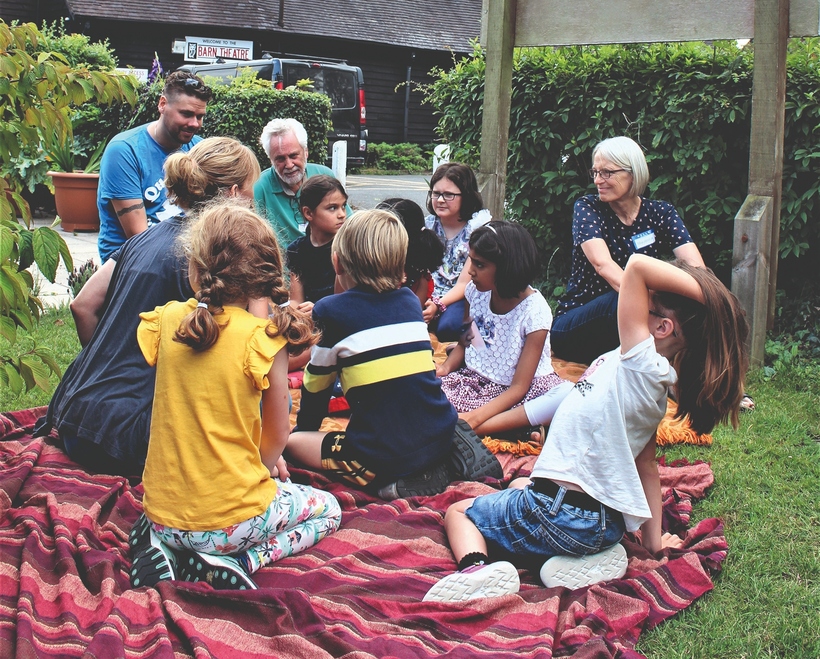 Connecting with our local communities is a feature of the life of many Quaker meetings and groups, whether it's in our annual Quaker Week each October or with events throughout the year.
In my work at Britain Yearly Meeting (BYM) I'm particularly interested in how to better connect with children and families in the local community. This is also a long-term aim of Hertford & Hitchin Area Meeting's Peace Group. It has long been keen to engage local schools with Quaker peace education materials and share an approach that helps children develop the skills and understanding we need to be peacemakers in our lives.
But getting started in this area can be difficult – teachers are busy people, with many conflicting demands. Making in-roads to schools was slow going. From the silence of Quaker worship came the idea to do it the other way around. Rather than going into schools, the group could invite children to a holiday club on the theme of peace.
The week-long event would be based on the Peace Week pack produced by BYM's peace education team, which provides a wide selection of activities for children and young people. After much planning a team of volunteers was gathered, a date set, and publicity sent to local schools.
Feeling peaceful
Then on the morning of the first week of the summer holidays, nearly 30 excited children aged between 3 and 12 gathered in Welwyn Garden City Meeting House to start their peace adventure.
Each day began with movement and stillness. Afterwards the children broke into age groups to explore different topics in fun and age-appropriate ways, from standing up for peace to feeling peaceful inside. Guest visitors lead special sessions, including a very touching one that used movement as a way to explore conflict and teamwork.
Children were engaged and excited by all that went on in the week and were keen to share what they had learned with their grownups – and even teach them some new skills. Co-organiser Lucy-Anne Holmes told me that she'd been "blown away" by the response from parents, with many telling her that their children "have been talking to them about peace and teaching them mindfulness practice".
New resource
Putting on the week took a significant commitment from Friends. It required planning meetings, budget from area meeting, commitment from a wide range of volunteers, and measures taken to make sure all involved were safe and protected. These efforts ensured that the event will have a positive and lasting effect on the lives of all involved.
If this sort of event sounds familiar, then I'd like to hear from you. My team is working on a new resource for Quaker meetings and groups on how to engage with children and families in the local community. It will be available next year and, I hope, full of ideas and tips from Friends. To contribute, please get in touch at melaniec@quaker.org.uk.