How faith and politics can change the world
In these days of political turmoil Quakers in Britain are inviting two Quaker politicians to their Yearly Meeting Gathering to explore how faith and politics can change the world.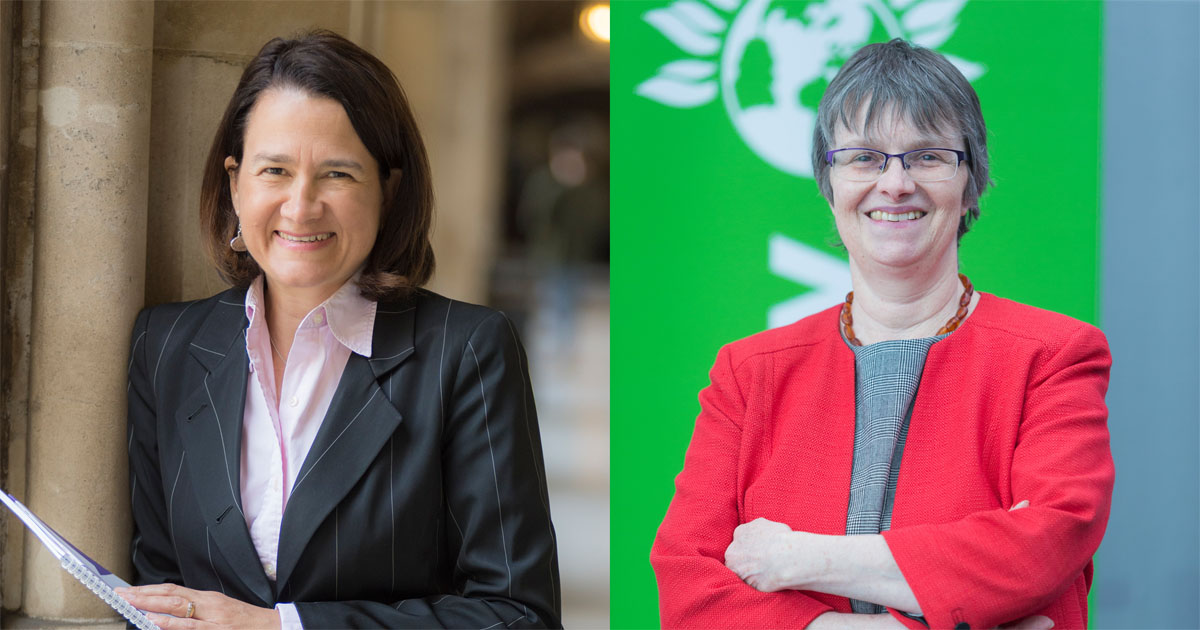 Catherine West and Molly Scott Cato are both Quakers who speak about their faith influencing their decisions.
Catherine West, Labour MP, retained her seat in Hornsey and Wood Green in the election in May. As a Quaker, she is committed to tackling rampant inequality as one of the most pressing challenges today. She will give the 110th Swarthmore Lecture, on Monday, 31 July. The lecture is part of Woodbrooke Quaker Study Centre's learning programme.
She says, "If we cannot change what is happening on our street, why should anyone believe we can change the world? Politics starts with the local."
Molly Scott Cato is the Green MEP for the South West. She will give the Salter Lecture, under the auspices of the Quaker Socialist Society. This is another event traditionally associated with Yearly Meeting. She will speak about balancing reason, intuition and conscience in relation to the EU referendum and the war in Iraq and her work in the European Parliament.
[QUOTE-START]
If we cannot change what is happening on our street, why should anyone believe we can change the world? Politics starts with the local

- Catherine West MP
[QUOTE-END]
The Yearly Meeting Gathering is the high-point of the Quaker year. Around 1500 Quakers will meet for a week of work and worship. They will focus on movement building and living out faith in the world. A parallel programme runs for youngsters, from babies to teenagers.
Deborah Rowlands, clerk to Yearly Meeting Gathering says:
"Yearly Meeting Gathering is about using Quaker process to recognise and test what love and truth require of us, as individuals and as a community of Quakers in Britain. Living, working and worshipping together for a week, we will be looking at how we work with others, to build a better world."
The programme will help Quakers work out how to hold together their quiet contemplative practice and active engagement in the world.
Quakers from Central and Southern Africa, Rwanda and Bolivia will talk about Quaker work in their regions.
Another session will be addressed by George Lakey, an American Quaker and long- term activist for social change. He is involved with activist groups at all levels, including Earth Quaker Action Team, a US group working for a just and sustainable economy. At the Quaker-run Swarthmore College in Pennsylvania he is Professor in Peace and Conflict Studies.
Interfaith guests will share their insights. They include Bernard Longley, Roman Catholic Archbishop of Birmingham; Mehru Fitter, a Zoroastrianism and former director of Coventry Interfaith Forum; Sughra Ahmed, Senior Programmes Manager at the Woolf Institute in the Centre for Policy and Public Education; and Jatinder Singh Birdi, a Sikh and chair of the Warwick District Faiths Forum and co-chair of the Interfaith Network.

Follow Yearly Meeting Gathering