Fundraising for Yearly Meeting bursaries
A cycling expedition is being planned to raise money for bursaries to enable Quakers to attend Yearly Meeting Gathering, especially younger Quakers.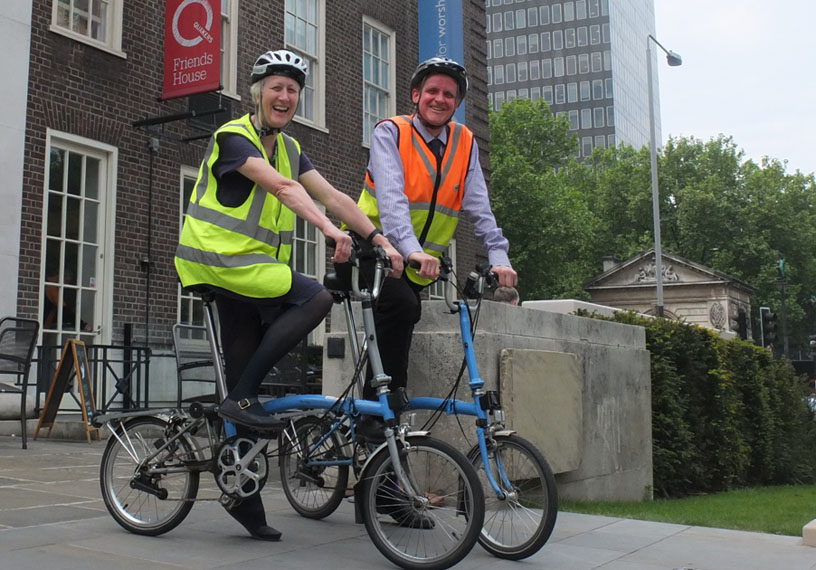 Between 26 and 29 July, Paul Parker, the Recording Clerk; Juliet Prager, the Deputy Recording Clerk; and Sam Walton of Quaker Peace & Social Witness, will cycle from Friends House in London to University of Warwick in Coventry. They will stop over at Jordans, Oxford and Banbury local meeting houses, and hope to connect with Quakers on the way.

Routes and meeting points will be planned ahead of the ride so that individuals can join in at their convenience. Space will be provided for camping on meeting house floors.
Sponsors are invited to raise money for Yearly Meeting Gathering bursaries. You can donate to the fund on the dedicated JustGiving page (offsite link).
Quakers in Britain hold Yearly Meeting Gathering every three years. We come together for a week-long residential gathering at which we worship, make decisions and spend time together as a community.
While we want to encourage more young people to come to Yearly Meeting Gathering, bursaries are open to anyone who may need financial assistance. Bursaries are still available and can range from covering travel costs within the UK, through to the full cost of attending the event. Information on how to apply for a bursary can be found on the Yearly Meeting Gathering section of our website.