Search
This event has ended.
Worshipping together – All age worship Workshop
27 April 2019, Westray
This training workshop is designed to help meetings and individual Friends learn more about all age worship and how to do it.
The cost of the workshop is £5, payable on the day and includes a light lunch and refreshments. Child care alongside the workshop will be provided on request.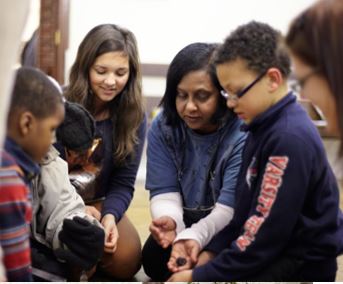 The aims of the workshop are:
To promote and assist understanding of how we worship.
To think of ways meetings can develop and/or improve all age worship.
To equip participants with the resources required to develop all age worship in their meetings.
At the workshop you will have opportunities:
To practice sharing your own spiritual and religious experience so that you have ways of doing this with others in your Meeting.
To explore and consider all age worship so that you are able to support your Meeting in similar discussions.
To plan all age worship sessions and to think about how this might be done back in your Meeting.
More information
For more information contact:
Aleksandra Zawadzka
Telephone: 02076631013
Related events