Average read time: 4 minutes
The slide to authoritarianism: what's next in parliament?
As one parliamentary session comes to an end and another begins, Grace Da Costa reflects on what we've learned and what lies ahead.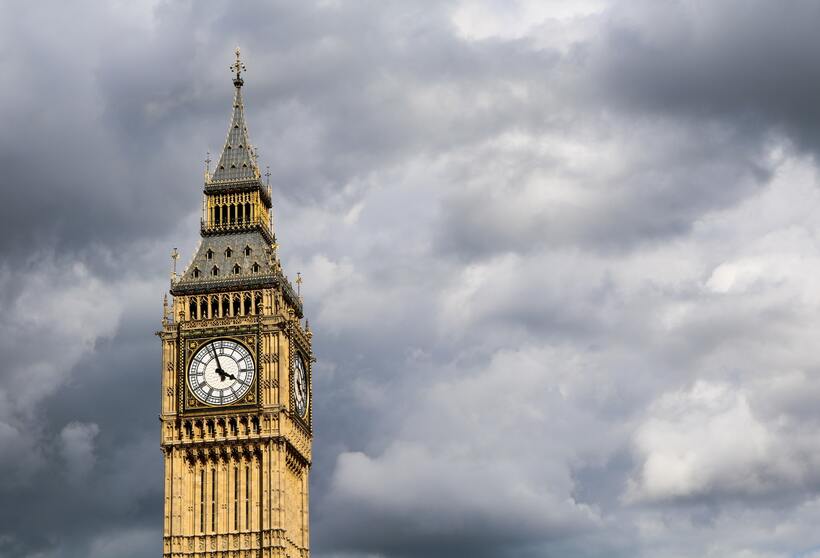 The government crammed a huge amount of legislation into the last parliamentary session. Most of it passed through the two chambers without being changed very much in the process.
Civil society came together in an incredible way to campaign against some of the government's worst proposals and promote an alternative vision. These alliances will continue into the next session, as we prepare to tackle the next large batch of bills coming our way.
What happened in 2021–2022?
Quakers in Britain followed four bills in particular during the 2021–2022 session, but focused our efforts on campaigning against one bill.
We sat on the steering group for an alliance against the protest and trespass parts of the Police, Crime, Sentencing and Courts Act. This new law criminalises trespass, introduces new restrictions on protest, and lengthens the sentences for many crimes.
We successfully campaigned for the House of Lords to vote out plans to establish new 'protest banning orders', create new offences around 'locking on', and widen stop and search powers as part of the bill.
The other three bills we kept an eye on were:
Elections Act – introduces voter ID, increases the government's influence over the Electoral Commission, and brings in new rules for third-party campaigners such as Quakers in Britain.
Judicial Review and Courts Act – makes it harder for people and organisations to challenge public bodies' decisions.
Nationality and Borders Act – creates a two-tier system for seeking asylum, depending on whether people arrived via a regular or irregular route.
During the Policing Bill campaign, we learnt the importance of building trusting relationships with civil society groups and politicians with a broad range of views, even though this is often challenging. We learnt that you need to spend as much effort on mobilising your supporters as you do on convincing your opponents. We realised the civil society is incredibly stretched, so it's more crucial than ever to focus our efforts and work together.
We're devastated that we didn't win what we wanted, but we're trying not to be too hard on ourselves given the context of a bold and powerful government and a crowded media space.
What's coming up in 2022–2023?
The government announced its next swathe of legislation in the Queen's Speech on Tuesday 10 May. The speech contained more plans to centralise power and make it harder for civil society to campaign for positive change.
The measures the Lords scrapped from the Policing Bill will return in a Public Order Bill designed to make protest even more risky.
The government wants to introduce a new law to stop public bodies from having their own policies on boycotts, divestments and sanctions. This will prevent locally elected councillors and mayors from making ethical investment decisions such as deciding not to invest in companies complicit in human rights violations and the climate crisis.
Perhaps most worrying is the plan to bring in a UK Bill of Rights to replace the Human Rights Act 1998. The government's list of 'benefits' to this bill are all clearly about restricting the understanding of human rights so they don't apply to everyone equally. Rights become linked to 'responsibilities', so that if you're deemed not to have fulfilled your responsibilities, your rights can be taken away. Someone who has committed a crime and served their sentence, for example, may no longer be able to use the right to a family life as a protection against being deported to their country of origin away from their loved ones. Someone who hasn't committed a crime, however, would still be entitled to this right because of perceived good behaviour. A 'rights culture' is described by the government as a bad thing rather than something to aspire to.
The Queen's speech contained little to tackle the most urgent issues facing us, including the climate crisis and the rising cost of living.
Where does this leave us?
The government has eroded democracy and human rights since the 2019 election. It's a trend that shows no sign of stopping.
I'm deeply worried that we're headed in a very authoritarian direction, and not enough people are aware of it, let alone trying to stop it. However, I have faith that Quakers and others can turn the tide in the opposite direction.
Over the coming weeks, I'll be discussing these issues with Quakers and our allies across civil society. We need to consider how creeping authoritarianism affects our priorities and tactics. We need to bring our Quaker values of peace, equality, and truth to this situation.
I look forward to campaigning alongside you as we rise to this challenge.