Average read time: 4 minutes
The Living Wage is a victory we can build on
Quakers have championed the Living Wage within the structures of the faith. Gurpreet Bola surveys the horizon for new ways to tackle economic inequality.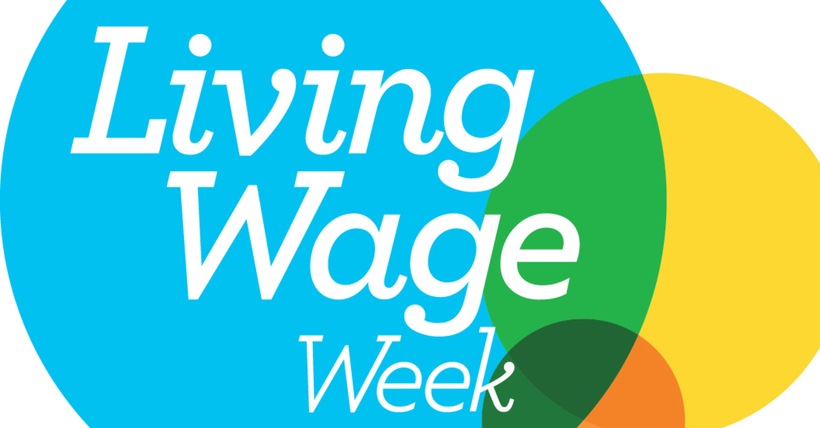 As of Living Wage Week 2017, Quakers in Britain can celebrate 13 Quaker organisations who are now accredited Living Wage employers – including Friends House, Woodbrooke, and eight area meetings across Britain.
This is huge progress, for both workers and employers. The Quaker Living Wage campaign that drives this success emerged through our commitment to the equality testimony and is run by Lancaster Meeting, who support Friends in making the change. Living Wage accreditation gives Quakers a legitimate platform from which to take action on economic inequality issues.
Yet the neoliberal free market design of our economy continues to create inequality, according to the International Monetary Fund (IMF) and the World Economic Forum. Wherever inequality is a political choice, there is potential for change. As British Quakers succeed in paying a Living Wage, we can ask ourselves a new question: what comes next in the project to reduce inequality?
An intersectional analysis
The UK's economic system inherently disadvantages marginalised groups, and this trend is worsening year on year. For example, research conducted by the Resolution Foundation think tank shows that 'minority ethnic' families currently earn nearly £9000 a year less than their white British counterparts. Race discrimination also shows up in the gender pay gap, when looking further into women's earnings in comparison to men. Very little evidence explores this for other gender identities.
Whilst all forms of inequality are a concern, we should recognise the overlapping – or intersecting – nature of discrimination. In this instance, class, race and gender play a central role in our understanding of income inequality. An intersectional analysis supports us to query ideas that divide us. An example of is the widespread use of the term 'white working-class', which routinely excludes the concerns of black, brown and Asian working class communities in Britain.
A holistic workplace provider
Many of us work with staff and colleagues in a workplace setting on a day to day. This gives Friends who are interested in the Living Wage campaign a responsibility to understand challenges in the workplace that take us beyond a concern around wage inequality. Recently I spoke to Sandra Berry, the Director at the Quaker Study Centre, Woodbrooke. She outlined the practices that Woodbrooke aims to offer all staff in its role as a responsible employer, beyond paying the Living Wage:
Ensuring there is respected open dialogue between managers and staff
Providing in-work benefits such as meals and refreshments
Having a supportive sick leave, maternity and holiday policy
Dealing with tensions immediately and effectively
Investing in time as a team, and respecting everyone's contributions
Being able to support ambition and develop people's skills and ideas
Building union power
Despite the current government's politically-driven commitment to eroding the power and authority of trade unions across Britain, Friends have an opportunity to ensure they thrive. Trade unions are an essential instrument for a just and transformative economy. To challenge the current political ideology, we can take action at an individual level by joining as a member (even if you're not in work you can join as a community member), support union activities, read more about the impact of Brexit on workplaces, and uphold those taking industrial action.
Worker solidarity actions
Many workplaces continue to refuse trade union recognition, leaving no space for workers to raise concerns over safety, harassment, low pay and job insecurity issues. Recent industrial strike actions by hospital cleaners, McDonald's employees, Uber drivers and Deliveroo workers demonstrate the demand for more humane employment practices. We can act in solidarity with workers in many ways, and often the best way to begin this is by building a trusting relationship with branch workers and union organisers. Follow trade unions on social media to find out about how you can support strike actions in your area.
And as a final offer, I recently watched an excellent documentary about the lead organiser for the United Farm workers union, Dolores Huerta. I encourage you all to view for inspiration and energy for this Living Wage Week!