Average read time: 3 minutes
Spiritual support for climate action
Do you sometimes feel spiritually lost, burn out or doubt that you are making a difference? Tracey Martin shares how spiritual accompaniment can support and sustain climate action.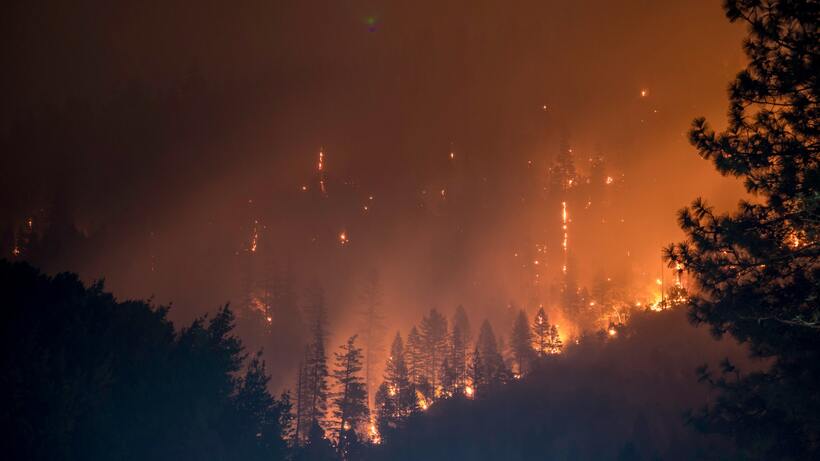 "Can our anger, grief and love push us forward to renewed action?" – Minute 33: Faith-based action for climate justice, Yearly Meeting Gathering 2021
Anger, grief and love can push us towards action but they can also make us feel helpless in the face of the climate crisis. Anger and grief can also overwhelm us when, despite our actions, change is still painfully slow. Our love for a person or a place hurts when we think about what might happen in the future. A focus on action only can leave us without anything to sustain us when things get tough.
But Quakers have discerned as a community that the need to act is urgent. And that our action needs to be based in our faith.
Early Quakers acted on their convictions from a place of strong spiritual grounding. Quakers have long drawn on support from their fellow Quakers and their communities when they have heard the call to act. Careful discernment can help us be clear what it is we are called to do.
A listening ear
It is with this in mind that Woodbrooke, a Quaker learning and research organisation, brought together a group of people who were willing to accompany those taking or wanting to take action on the climate crisis. Whether through making changes in our lives, working in our communities or campaigning nationally and globally. They are not 'experts' but their experience and their faith call them to this work.
One of them, Rachel Berger, says, "Through my work in international development, I have been aware of the climate crisis and impending catastrophe for over 20 years. I have experienced waves of grief ebbing and flowing over me particularly in recent years, leading me to question deeply what my own skills and gifts can be in climate activism.
"The invitation to be a spiritual accompanier offered me a new opportunity to travel alongside someone in need of spiritual support and a listening ear. Through this I feel privileged to get to know a person whose activism I deeply respect."
Spiritually grounded activism
Our model of spiritual accompaniment is one of companionship and spiritual hospitality – putting aside everything, including our own selves, in order to listen. The aim is to help the person accompanied to spiritually ground their activism and provide the spiritual support they need to undertake their activism with joy and courage and not end up feeling burnt out and hopeless. Spiritual reflection can help us get beyond grief and fear and help us to see what role is ours to play.
We offer this service at no cost and aim to give people the time and space they need to ground themselves and their actions in the spirit. Listening is core to our practice and so is the belief that worship and witness are inextricably connected.
Another spiritual accompanier, Eleanor Jackson, explains, "As I see it, our Quaker testimonies are not a coat we put on. We grow into them through the spiritual work we do on ourselves. To feel truly grounded it can help to be supported by a Friend who is there just for you, who will ask the Spirit-led questions and keep holding you in the Light. So the Spirit begins to feed our activism and the activism enriches our spiritual life."
Faith-based action
At Yearly Meeting Gathering, the national assembly of British Quakers, we committed ourselves to faith-based action on climate justice. As we consider what this means for us, drawing on our spiritual practices becomes ever more important. Wherever you are in your journey towards action, whatever you are doing to address the climate crisis, having someone to talk to can help.
If you think that spiritual accompaniment is something that might help you in your response to the climate crisis then please get in touch.