Average read time: 3 minutes
Military stand-off over Ukraine: 5 things you can do
Daniel Jakopovich outlines five things you can do to advocate peaceful approaches to the conflict.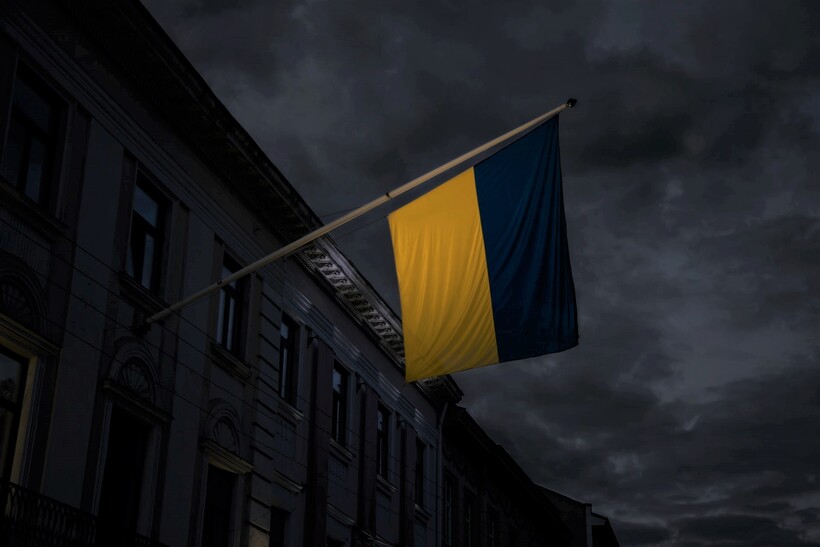 On 25 January Quakers in Britain issued a statement urging all sides to "engage in urgent de-escalation and commit to resolving the stand-off over Ukraine peacefully". Since then, we have witnessed the continuation of the military build-up. Despite Russia's recent disputed announcement of a partial withdrawal of some troops, there is continued international concern that diplomacy may fail and that a terrible new war may break out.
Peace advocacy by citizens around the world is needed to challenge the ominous drive to war, and to promote a different understanding of security based on international friendship, cooperation and peacebuilding. Here are five ideas for action you can take:
1. Learn about peacemaking perspectives
Knowledge is power. Nelson Mandela said that "education is the most powerful weapon which you can use to change the world". Northern Friends Peace Board (NFPB) has compiled a useful list of resources that promote greater understanding of the crisis and advocate peaceable action.
2. Join the public discussion
You could share the above-mentioned resources to support and popularise peaceful perspectives on the conflict.
You could also advocate peacemaking action by writing to your local newspaper or on social media. You could start a discussion on Facebook or inform your local media that you are planning a vigil or a community-based conversation about peace and security.
For more information download our guide to reaching the media (PDF), or contact our Public Affairs and Media Manager, Grace Da Costa, on media@quaker.org.uk or telephone 07958 009703.
3. Organise a community meeting
Perhaps your Quaker meeting and/or your local peace group could help organise a community-based conversation about peace and security. This could emphasise the importance of building common security, international cooperation and friendship between the peoples of the world.
Advice for Friends in times of war (PDF) may provide useful guidance for thinking about how your Quaker meeting could respond. Our partners at Rethinking Security have produced a resource pack that discusses some steps needed to organise such a community-based discussion involving a broad range of people.
4. Organise or take part in a peace vigil
A vigil can be a powerful act of public witness. For more information read our guide to organising a vigil (PDF) and download NFPB's suggested leaflet to hand out.
Although Covid restrictions on protests and outdoor public gatherings have mostly been lifted, please check for the latest guidelines in your area and consider precautions to keep yourself and others safe.
In most cases, organisers are not required to inform the police about static vigils. For more information see Liberty's guide to organising a protest in England, the Scottish Activist Legal Project's guide for Scotland, and Green & Black Cross for useful information that Friends in England, Scotland and Wales may find helpful.
5. Contact your MP
You and/or your meeting could contact your MP, stressing the need for the UK to promote creative and peaceful approaches to conflict. You can use our guide to contacting your MP (PDF).