Average read time: 12 minutes
Locked up in lockdown: the Quaker prison chaplains reaching out
Quaker prison chaplains have found new ways to continue their work during the current pandemic, says Marleen Schepers.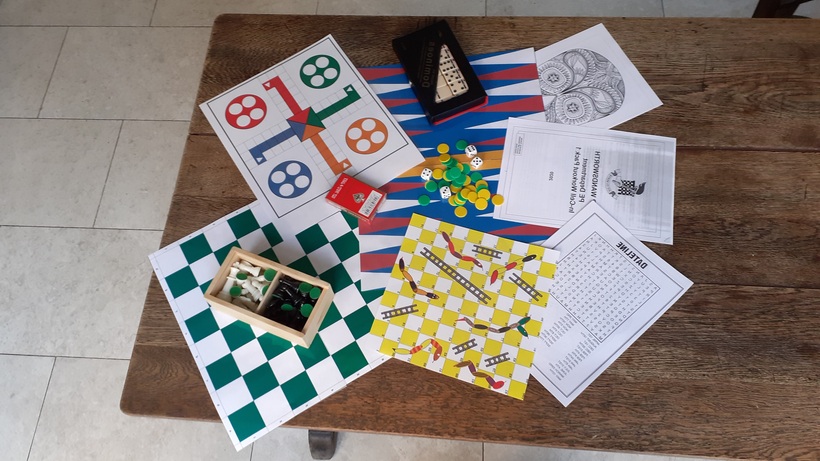 There I was, on 29 February 2020, with around 20 Quaker prison chaplains and other Friends who work in the field of criminal justice, at the Quakers in Criminal Justice conference. We were watching 'Lock Down', a new play by Journeymen Theatre, about Ron, serving a life sentence, and Kathy, a newly appointed Quaker prison chaplain.
The play explores the hidden plight of the elderly and infirm inside UK's jails and asks some big questions about how the system is coping with this ever-increasing problem. As Ron is fond of saying of the so-called criminal justice system: "There is no system; that is the system."

Ongoing change
Since then of course, things have changed considerably – we are all in another kind of 'lock down', with both prisoners and prison chaplains affected by the ongoing pandemic.
Most people in prison are now locked up most of the time, allowed out of their cells only to access showers and have some exercise (around one hour a day). Not being allowed to attend funerals of relatives is already causing more distress.
Those who were on ROTL (Release on Temporary Licence), which is an important part of the process of resettlement and rehabilitation for prisoners, have all been locked up again, after their taste of freedom. Others, the large number of elderly prisoners, find it safer to be locked up during this crisis.
With fewer opportunities to meet face-to-face with prisoners, just when they need it more, some chaplains are finding themselves spending more time with prison officers, who need pastoral care more than ever.
Maintaining connection
As secretary to the Quaker Prison Chaplains Committee I am currently working with our Quaker Faith Adviser and other Quaker prison chaplains to send weekly encouraging thoughts to all prisons, emailed via Chaplaincy HQ at the Ministry of Justice. We are adding colourful, uplifting photographs to our contributions for those prisons where a poster can go on the notice boards in the wings.
Other chaplains have been adjusting to the changes in different ways. I recently got in touch with some of them:
Liz
"I have been collecting jigsaws from friends and charity shops and running a puzzle club in our major London prison for the last year, handing out jigsaws, cards, chess and backgammon. In the current crisis the prison has agreed to refund me £5,000 to make in-cell packs for the lockdown.
Each in-cell pack has (made from laminated A3 paper) a chess/draughts board, a backgammon board, a ludo board with snakes and ladders on the back; 40 counters and 4 dice, a pack of cards, ten sheets of adult colouring with a word search on the back of each and seven felt tip pens. Then they get the choice of dominos or chess pieces.
Our single occupancy cells don't get the games but do get the colouring sheets, more pens, cards, sudoku with instructions and yoga exercises from the Prison Phoenix Trust.
The team making the packs in prison are organised by myself and a volunteer from a charity which helps foreign prisoners. The prison sends us whoever is spare.
We have asked everyone and anyone who lives walking distance from my house or the prison and who has a jigsaw – or books, or pens and pencils – to spare, to leave them outside my house or in a special box outside the prison visitors centre.This will enable us to open up more in-cell activities to all as the crisis goes on. We are already collecting many donated puzzles."
Medhina
"I have been unable to visit the prison for a couple of weeks. I send a letter to each Quaker resident in my prison every week, and a reflection to be distributed more widely.
I send these by email to the head chaplain and he prints them out to put under the men's doors. It is not much but it's something to let them know they're not forgotten."
James
"There are ten on our young offender institution chaplaincy team and we are required to come into work once or twice a week (unless we must self-isolate or have a high temperature when tested at the gate).
As with other prisons, our services of worship have been cancelled (together with secular events organised by the chaplaincy); our only function at present is to perform statutory duties and provide pastoral care if required.
Fortunately, the young people I see are in a more resilient age group, but nevertheless an area has been designated for them to be in medical isolation should the need arise.
Postponing court hearings and cancelling visits is obviously going to cause immense frustration for prisoners and they are bound to need our presence more than ever during this crisis.
Making connections during the pandemic is not the only one way that Quakers are trying to help those at risk in prisons. Quakers are also part of a wide coalition calling on government to temporarily end short-term sentences."