Average read time: 4 minutes
How Quakers are championing democracy
Recent government initiatives are making it more difficult for campaigning voices from faith and other groups to be heard. Grace Da Costa explores the impact of this chilling effect on civil society, and shares what Quakers are doing to counteract it.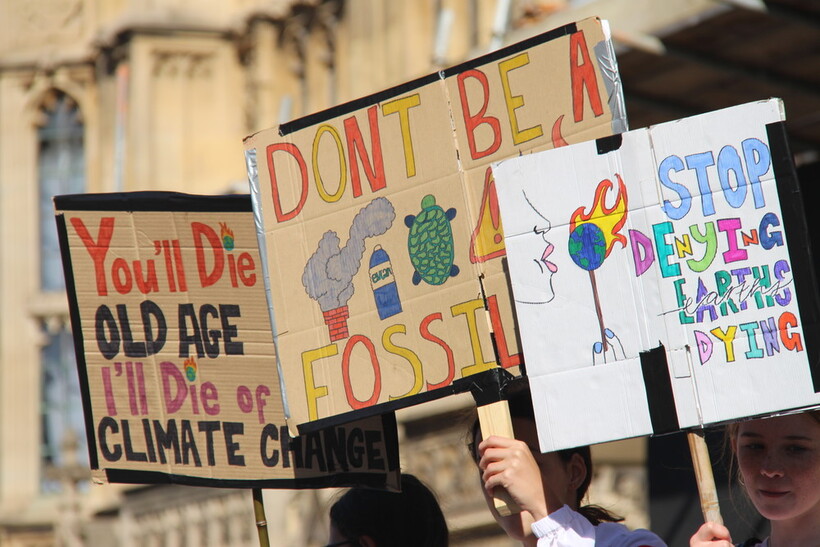 Quakers are known for their witness: living out their faith through action. Sometimes this action takes the form of campaigning and protesting. Our freedom to do these things is being threatened, but Quakers in Britain and other concerned groups are working together to do something about it.
What is civil society?
Quakers and other faith groups are a part of our 'civil society'. Civil society is formed by the mass of individuals and organisations that represent citizens. It is separate from government and business interests.
Civil society is crucial to democracy. Faith groups, charities and other civil society organisations highlight issues affecting different groups and help the government to improve the law, policy and practice.

Civil society organisations play a particularly important role in raising the voices of marginalised groups, such as people from migrant backgrounds, people in prison, and survivors of domestic violence. During the pandemic campaign groups have helped reduce rough sleeping, improve care during pregnancy and birth, and protect survivors of domestic violence and abuse.
If we want to tackle big challenges like Covid-19, the climate crisis, and racial inequality, civil society needs to be free to campaign, to speak out, and to hold political parties to account. That way, more people will feel like they have a stake and a say in improving things.

Chilling effects

However, in recent years it has become increasingly difficult for charities, faith groups and others to campaign and engage with the government.

Here are some of the factors that have made it harder:
The government has engaged and consulted less and less with faith groups, charities and other civil society organisations when changing laws and policies.
Rules on campaigning during elections have made it harder for groups to work together, and increased bureaucracy around campaigning (see Paul Parker's blog on the Lobbying Act).
Anti-advocacy clauses prevent charities in receipt of government funding from criticising government policy, even though those charities are often best-placed to spot why that policy isn't working for people on the ground.
Politicians and the Charity Commission often criticise charities who campaign. See Boris Johnson's disparaging remarks about "lefty human rights lawyers and other do-gooders" and Baroness Tina Stowell's recent Daily Mail article telling charities to stay out of politics and "culture wars".
Civil society groups are portrayed as threats by the government such as describing Extinction Rebellion as a 'criminal organisation' or saying that discussing alternatives to capitalism is an 'extreme political stance' (see Ellis Brooks' blog).
Limits have been placed on the right to protest by the government, police and private companies.
The government appears to be trying to limit access to justice for ordinary people and the organisations who represent them. For example the government is considering changes to the judicial review system that would have a negative impact on this access.
Taken alone, each of these factors may not seem like a big barrier to campaigning. But the combined effect of current issues and new initiatives is creating an increasingly chilly environment for civil society to operate in. Charities are less and less willing and able to speak out on behalf of the people they represent.
What Quakers are doing about it
Quakers have teamed up with other charities to form a Civil Society Voice network. Its members include Friends of the Earth and Shelter. It enables charities to share information, work together to counteract the chilling of civil society, and continue to hold the government to account. Recent joint work includes:
Monitoring and sharing information about the impact of Covid-19 restrictions on human rights and civil liberties. This will help us make sure that the restrictions don't continue after the pandemic.
Submitting joint evidence to a parliamentary select committee inquiry on constitution, democracy and rights. We asked for the whole of civil society to be involved in any attempts to change the UK's constitution.
Meeting Danny Kruger MP to discuss how to improve the relationship between government and civil society.
For Quaker values to be heard, it is vital that civil society has a voice. If you're interested in finding out more or helping us raise awareness of these issues, please contact politics@quaker.org.uk.