Average read time: 5 minutes
Ending the fossil fuel era: 5 things the UK government can do in 2022
It's time to end the fossil fuel era. Olivia Hanks suggests five actions the UK government can take to meet the UK's climate targets.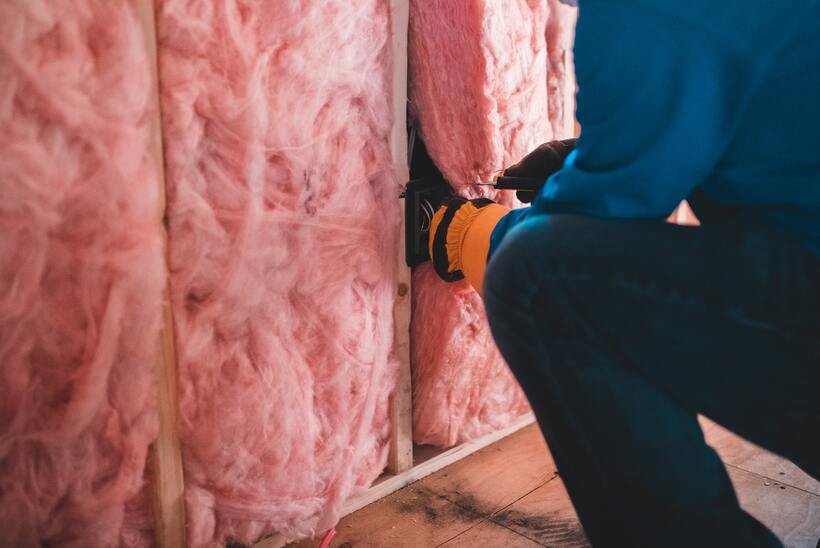 Today marks 100 days since the end of COP26. In his closing speech in Glasgow, COP26 President Alok Sharma told the world that the pledge to keep global temperature rises within 1.5°C "will only survive if we keep our promises; if we translate commitments into rapid action".
100 days after those solemn words, what can be said about the UK's promises?

The early weeks of 2022 have seen some disastrous decisions. In January, the government quietly approved a new oil field in the North Sea. In February, it overturned North Somerset Council's decision to refuse Bristol Airport permission to expand. And despite the growing chorus of demands for investment in energy efficiency retrofitting, there is still no plan for fixing our country's leaky homes.
All kinds of actions are needed, across all sectors, if we are to meet our climate targets as a country. But all our other efforts will be in vain unless we bring the fossil fuel era to an end. Here are five actions the UK government could take now to steer us in the right direction and ensure its COP26 presidency leaves a positive legacy.
1. Stop awarding new oil and gas licences
The UK government is currently consulting on its proposed new 'climate compatibility checkpoint' for new oil and gas exploration.
The International Energy Agency warned last year that there must be no new fossil fuel development if we are to remain within 1.5 degrees. But instead of heeding this warning, the proposed 'checkpoint' process is paving the way for new oil and gas fields that would be in production well past the UK's 'net zero' date of 2050.
We will be responding to the consultation, to add our voice to the many already pointing out that there is no such thing as 'climate compatible' fossil fuel expansion. Responses to the consultation can be submitted online.
2. Change planning rules in England to promote new onshore wind
In 2015, the government dealt a double blow to onshore wind power, excluding it from the 'contracts for difference' auction process for renewable energy and enabling a single objection to block planning permission for any onshore wind installation. As a result, new wind power installations fell by 96%.
Last year, the rules were changed to allow onshore wind to bid for contracts again, apparently signalling a change of approach. However, planning rules have not changed, and remain a major obstacle to increasing the UK's onshore wind capacity.
3. Invest in a massive home retrofitting programme
With home energy use responsible for 15% of UK emissions, retrofitting homes to make them energy efficient is a key part of any path to zero carbon. The surge in gas prices also means people are increasingly worried about their bills – researchers estimate the price rise could leave a quarter of people in fuel poverty.
A well-designed retrofitting programme would improve cold and damp homes, reduce bills, cut carbon and create thousands of jobs – but the money so far put into this is a tiny fraction of what is needed, with no overall plan for how to retrofit the UK's housing stock.
Want to take action on retrofitting? Join the New Economics Foundation's 'Great Homes Upgrade' campaign.
4. End all fossil fuel subsidies
Under the UK's Presidency of COP26, countries pledged to speed up the end of fossil fuel subsidies. But the UK itself continues to give financial support to oil and gas – to the tune of £12bn a year.
Most UK fossil fuel subsidies are in the form of tax breaks: Shell and BP paid no corporation tax or production levies on their North Sea operations between 2018 and 2020.
In January, three claimants took the UK government to court as part of the campaign Paid to Pollute, arguing that the UK's oil and gas strategy is unlawful because its economic case fails to take subsidies into account. The court didn't agree – but the billions spent propping up the fossil fuel industry are now a matter of public record. You can find out more about Paid to Pollute and sign their petition here.
5. Commit to supporting an international loss and damage fund for communities losing their lands and homes to climate breakdown
COP26 established a new 'Glasgow Dialogue' on finance for loss and damage. We can't let this be just another talking shop which delays real action – the communities bearing the brunt of climate breakdown need money now.
We're part of the Make Polluters Pay coalition, a group of organisations working to build a strong UK movement for loss and damage finance. The UK government could commit to supporting an international loss and damage fund now – but it won't do so without massive public pressure. We'll be sharing updates on our work with Make Polluters Pay, but you can also sign up to get involved here.
The tide has begun to turn. But if we're to see a just and peaceful world free of fossil fuels, we need everyone to join this struggle.