Average read time: 3 minutes
Elections in Kenya: Working nonviolently against another 2007
Amid the violence following the presidential election in Kenya, Tobias Wellner shares how Turning the Tide Kenya is trying to change the way people engage with politics.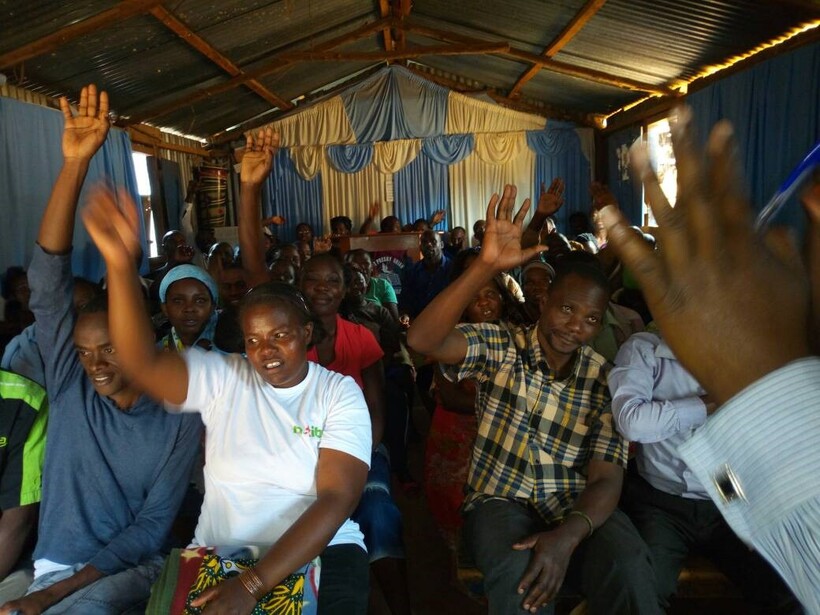 "Kenyans are worried that we will see another 2007." I heard this said many times on my visit to Kenya in July 2017.
Every Kenyan remembers 2007. Almost everyone in the country was affected by the violence that spread following the election. Back then, incumbent President Mwai Kibaki won the election. The opposition, led by Railia Odinga, claimed that the results were rigged. Thousands of Kenyans went on the streets to protest, and violence spread across the country. 1,100 people were killed, tens of thousands were displaced.

Complexities of conflict
Now, ten years later, I again hear news of violence from Kenya after a presidential election. And I again read many explanations as to why violence erupted. Explanations range from people voting along tribal lines, Odinga running for the final time, corruption, high food prices and many more.
As so often when trying to understand violent conflict, I find myself coming to two overarching conclusions: 'there are many reasons for violent conflict' and 'it's a complex situation.'
During my time in Kenya many locals asked what they could do amidst all these complexities of conflict. I passed the question to my colleagues from Turning the Tide Kenya, and their response was simple, yet powerful: "Start small. Go where the energy for change is and start disentangling the complexities."
Social change through nonviolent means
Quaker Peace & Social Witness's Turning the Tide (TTT) project has been running in Kenya since 2010. TTT is based in Quakers' commitment to peace, and aims to achieve social change through nonviolent means. Local activists are trained and equipped with the tools and the skills they need to analyse conflicts and become agents for change in their communities.
With the 2017 election in mind, TTT members decided that they had to target one large issue in Kenya: the disrupted relationship between politicians and citizens. Travelling through Kenya during the height of political campaigning, I learnt that it is absolutely normal for Kenyan politicians to pay people for showing up to their rallies. This has led to a culture in which citizens demand 'handouts' (i.e. money) whenever they meet politicians.
For a politician, this translates to never going empty-handed to a rally, not only during the campaigning but also afterwards. Once elected, many Kenyan politicians do not return to the communities. Not necessarily because they don't care about their constituencies but because they simply cannot afford to keep handing out money. Consequently, communities and politicians barely communicate openly.
Civic engagement
In an effort to overcome this issue, TTT Kenya helped organise a civic engagement campaign in preparation for the 2017 election. Aside from educating citizens on their voting rights, the campaign organised public forums in which citizens could engage with politicians without the involvement of money. Some of the forums were attended by over 500 citizens, many from different ethnicities, but all coming together to engage with their country's politics, without being paid for it, and without violence.
These organised events were unable to stop the outbreak of violence this month. Politically motivated violence is a powerful force in Kenya and is indeed frustratingly complex. But the civic engagement campaign has started to unite Kenyans of all tribes to change the disrupted relationship between politicians and electorates.
Amid the worries for 'another 2007', there are Kenyans who are fighting for social change, with a tool that is more powerful than violence: active nonviolence.