Average read time: 3 minutes
Diversity: where are we now?
Quakers in Britain are taking part in a survey that aims to map the diversity of the faith. Edwina Peart explains the thinking behind it, and how you can take part.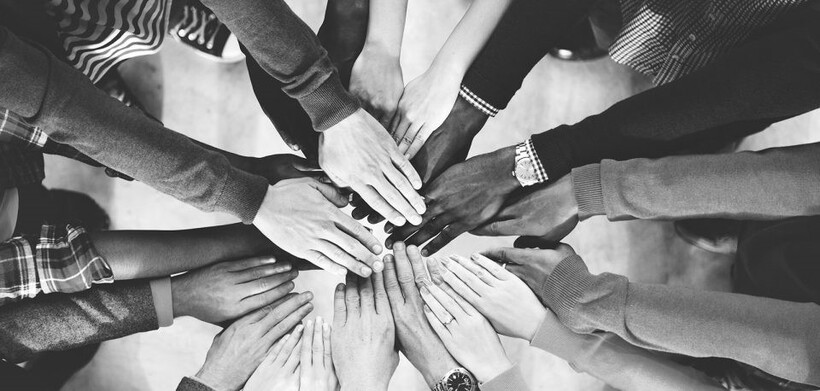 In 2017, Britain Yearly Meeting heard the call to "examine its diversity." From this decision came my one-year role, Diversity and Inclusion Project Coordinator, which began in June 2018.

I love my job. I love the variety of it, the challenge of it and the opportunity to make a difference. I am heartened by the appetite for discussion of these issues among Quakers, and by the commitment to equality that many individuals make.

But this doesn't mean that my job is an easy one. Calls of this nature have been made before. As one Quaker told me: "It would be good if your initiative opened some eyes and produced significant change but I'm not holding my breath in hope. However each attempt has some positive ripples, so thank you."

I want to help make a sustainable difference this time.
Working with meetings
Part of my role has been to visit and work with Quaker meetings at both a local and area level. From this I am learning that diversity in outlook and priority is already embedded in the Quaker population. It is part of the history of this faith community.
Where it exists, this diversity needs to be documented and quantified. Without this it remains an idea, or feeling, perceived through the prism of individual experience. Where it is absent, the same is also true.
I would like diversity, inclusion and belonging to be incorporated into the structure and workings of the Quaker community. So, halfway through my year, I have launched a short survey. I am calling it a 'baseline audit' and its purpose is to examine the diversity of the British Quaker community as it exists now.
This is the first time all Quakers, both members and attenders, are being asked individually to provide this kind of information, albeit in a totally anonymous form. I want to encourage all Quakers to engage with this initiative. To help build a more inclusive community – a long held Quaker goal – we need to know where we currently stand.
Knowing who we are
What ways are we already diverse? Where do our strengths and weaknesses lie in terms of inclusion? Both these questions need to be answered if we are to understand the nature and make up of this old and important faith community that has a history of significant contributions to British and international equality.
From that base we can start to chart a path for further development in terms of structures and membership. In 5 or 10 years' time, we can use the survey to check on our progress and see what worked.
All this relies on Quakers taking the time (15 minutes maximum) to complete the survey. It contains just 8 short questions, and I am inviting you to choose how to answer each question – there are no preordained categories or boxes to tick.
From this exercise, Quakers as a community can define themselves. Only through knowing who we are, can we plot our journey to where we want to be.