Moses baskets for children
Janis Leslie is involved with an organisation called Baby Basics. They provide essential items for mothers and families who struggle to provide these items for themselves. Here she talks about what's involved.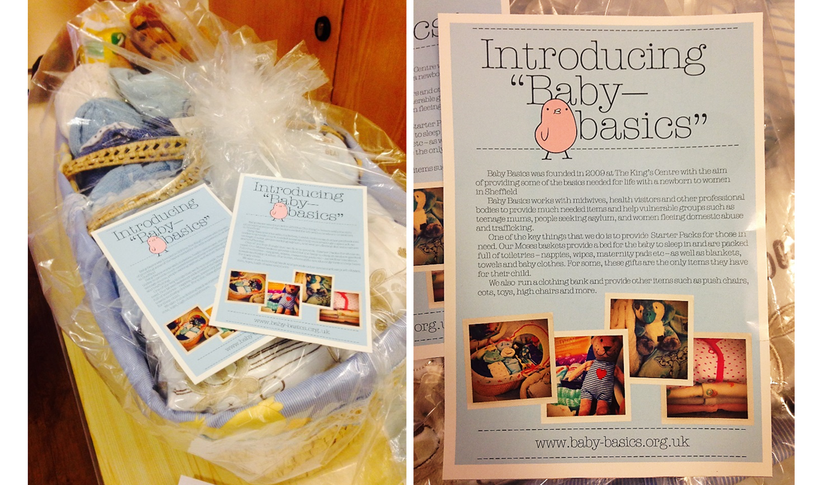 Many trafficked women, asylum seekers and refugees need the basics for their children. After seeing some of these issues first-hand in communities in Sheffield I felt compelled to do something. I got involved with an organisation called Baby Basics.
Baby Basics
What we do is we collect supplies of everything a woman and baby would need – there is shampoo, sanitary towels, and lots of clothes. These are all then washed and ironed. There are contributors from all over the city.
My car is always loaded up with nappies, all kinds of things. It is a gift and not a handout. The baskets and their contents are carefully matched with their owner, and there is a welcome card in there.
A gift from the people of Sheffield
It isn't from one person or organisation, it is from the people of Sheffield – including Sheffield Quakers, the Women's Institute, the Townswomen's Guild, lots of the other churches and individuals. Everything is given. We have an engineer who services pushchairs, prams. This keeps costs low, we only need to buy the mattresses and Moses baskets.
The gifts are given by social workers and health care professionals to their clients. This enables the professionals to be able to sit down and talk through other issues and actually do their jobs instead of desperately trying to sort the basic supplies.
We also provide toys and clothes for older children. In 2016 we gave over a thousand essential gifts to women in need.
Replicating the project
Anyone can set up a similar scheme in their area and we have now replicated the project in 30 places across the country. I once delivered these Moses baskets to a couple of people who are asylum seekers and quite honestly I've come out in tears.