How Adel Local Meeting beat mould and condensation
Adel Local Meeting struggled with mould and condensation damaging the walls and windows of their historic meeting house. With help from the Area Meeting and property committee they have given the building a new lease of life.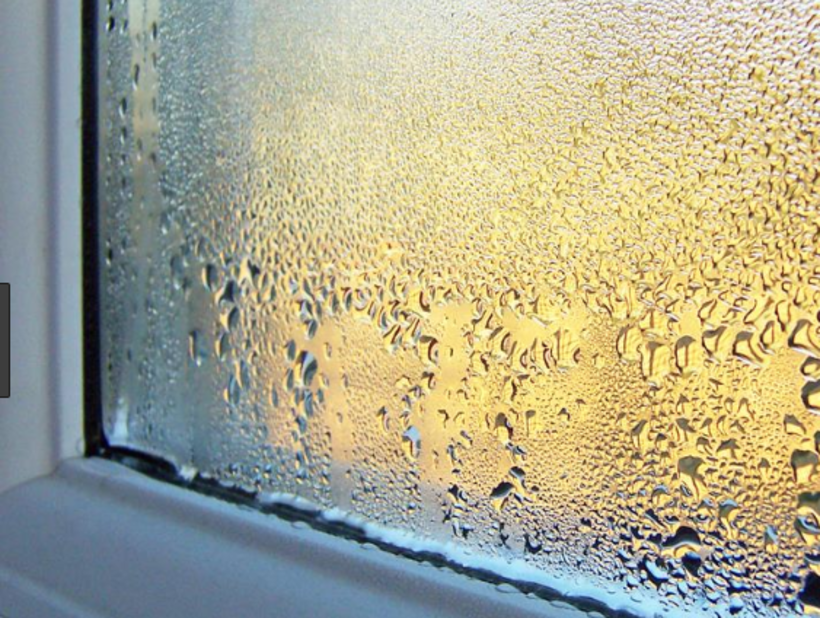 Adel Meeting House was built in 1870 as a chapel for Carlton Hill meeting burial ground. It has been used as an individual meeting house since 1928. The Victorian building and the burial ground are not listed, but both are attractive and of historic interest. It is important to preserve them to a high standard.
The meeting house had been well maintained. Unfortunately well-meant repair work in the past had caused some long term problems. In the meeting house black mould had built up in the corners behind curtains and on the ceiling. Due to poor insulation and ventilation, condensation was forming in the loft. Condensation was also forming on the windows for most of the year. This was damaging the original single-pane box sash windows. The space had become damp. This made the meeting house feel cold and less welcoming.
In line with good building management practice the trustees of Leeds Area Meeting asked Adel Local Meeting property committee for a five year building inspection. The committee worked with local Friend and architect, Peter Rice. Together they organised a maintenance programme for the basic repair work. The committee also employed specialist environmental consultants. The consultants were asked to find long-term solutions for the damp, mould and condensation.
A background mechanical ventilation system of two low powered 'positive input ventilation' fans was installed. The fans sit on the ceiling of the meeting house. They are plain and are rarely noticed.
The central heating temperature settings were changed. This was to avoid large changes in the temperature overnight.
All of these actions helped to minimise condensation in the meeting house. This has reduced the cold feeling in the building. Friends worshipping at Adel have a much nicer environment.
Gaps in the roof insulation were dealt with. Former roof space vents were opened up to help the flow of air through that area.
Taking specialist advice has led to a lot of simple solutions to a large problem.
Friends who worship and meet at Adel now have a much nicer environment. They don't have to worry about mould or condensation.
Other community users are able to benefit from these improvements too. The meeting house is welcoming.
Adel meeting house is looked after for many more years into the future.
Friends in Adel sorted their challenging building situation. They removed the mould that was affecting the meeting.
If your meeting has a problem with mould or condensation there are probably simple things you can do to sort it out. If you would like to know more about the Adel project, please contact local Friend, Peter Rice, peterjrice@yahoo.co.uk directly.
If you would like to make improvements to your meeting house or buildings here are some ways to get started: