Remembering for peace
On the eleventh hour of the eleventh day of the eleventh month in 1918 the guns fell silent and World War I ended. More than 100 years later, at 11.00am on 11 November, people across the nations will again stand silently. Pausing for two minutes to reflect.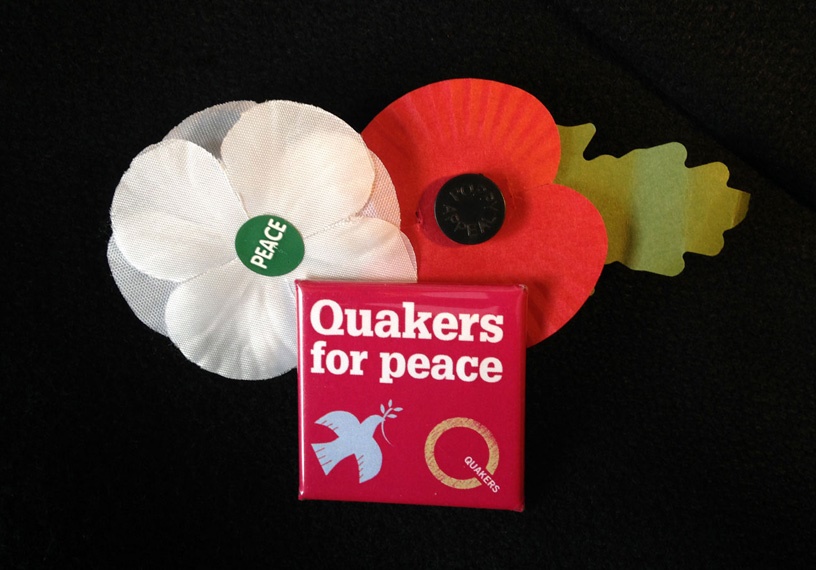 Quakers have compassion for all those affected by war including injured and disabled military and civilians everywhere and their families. And they recall the courage of conscientious objectors who said "no" to war.

The first red poppies were sold by the Royal British Legion in 1921 to support World War I veterans and to remember service men and women killed in conflict. In 1933, the white poppies were introduced by the Women's Cooperative Guild, to say very clearly, "No more wars. No more killing. Let us work for peace."
The white poppy represents the hope of peace. They represent remembrance for all victims of war, a commitment to peace and a challenge to attempts to glamorise or celebrate war.
In these sombre days of Remembrance, many Quakers choose to wear red or white poppies. Some wear both together.

The Peace Pledge Union makes and distributes white poppies. They are on sale in many Quaker meeting houses.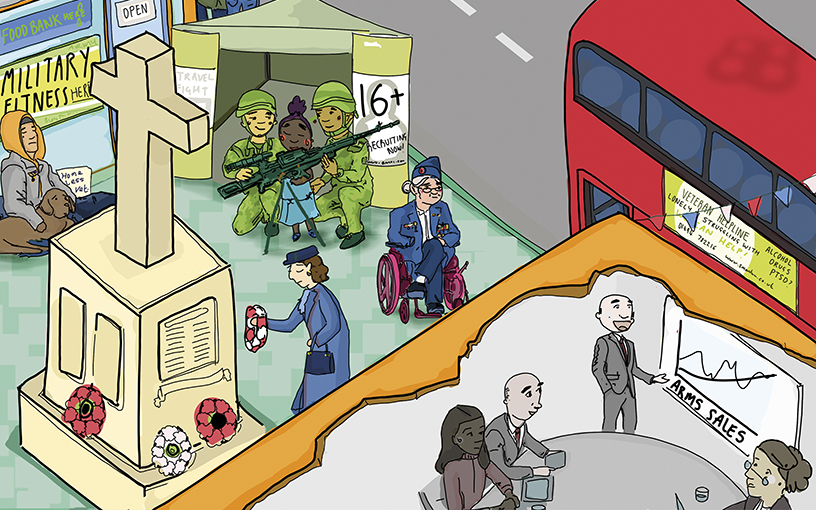 Many schools are planning assemblies around the Peace Education Network Teach Peace Pack. to encourage children to think about the impact of war and to consider ways of remembering for peace. This interactive Every Day Militarism poster questions the rise of militarism in classrooms.
Remembrance will be marked in towns and villages across the nations, including these events:

On Saturday 9 November, from 10.00am to 12.00pm in Hexham Abbey, Quakers in conjunction with Churches Together in Hexham are organising an annual Remembrance peace vigil.
On Sunday 10 November, at noon, in Tavistock Square, in central London, many will gather for an alternative Remembrance ceremony to remember all victims of war.
In Wales on Sunday, Quakers will lay a mixed wreath of red and white poppies at the end of the service in Brigend.
On Sunday at 12.30pm, Quakers in Leeds will be laying a white poppy wreath at the Leeds Peace Pole in the meeting house garden at 188 Woodhouse Lane.

Merseyside Peace Network are holding a peace vigil on Monday 11 November at 10.45am at the Peace Garden in St Johns Gardens opposite the Liverpool Central Library.
Beyond Remembrance, an event to mark the centenary of the final Convention of the No Conscription Fellowship on 29 and 30 November 1919. The Fellowship were conscientious objectors and this event looks at their legacy for peace. On Saturday 30 November, from 10.00am till 4.30pm, in Friends House, opposite Euston Station. Tickets from Eventbrite.
Read Marigold Bentley's blog Remembrance: why it matters