Quakers stand with #Stansted15 on human rights day
Quakers across Britain are supporting peaceful protestors, known as the "Stansted 15", who took nonviolent direct action in defence of human rights and who have now been found guilty of endangering safety at aerodromes.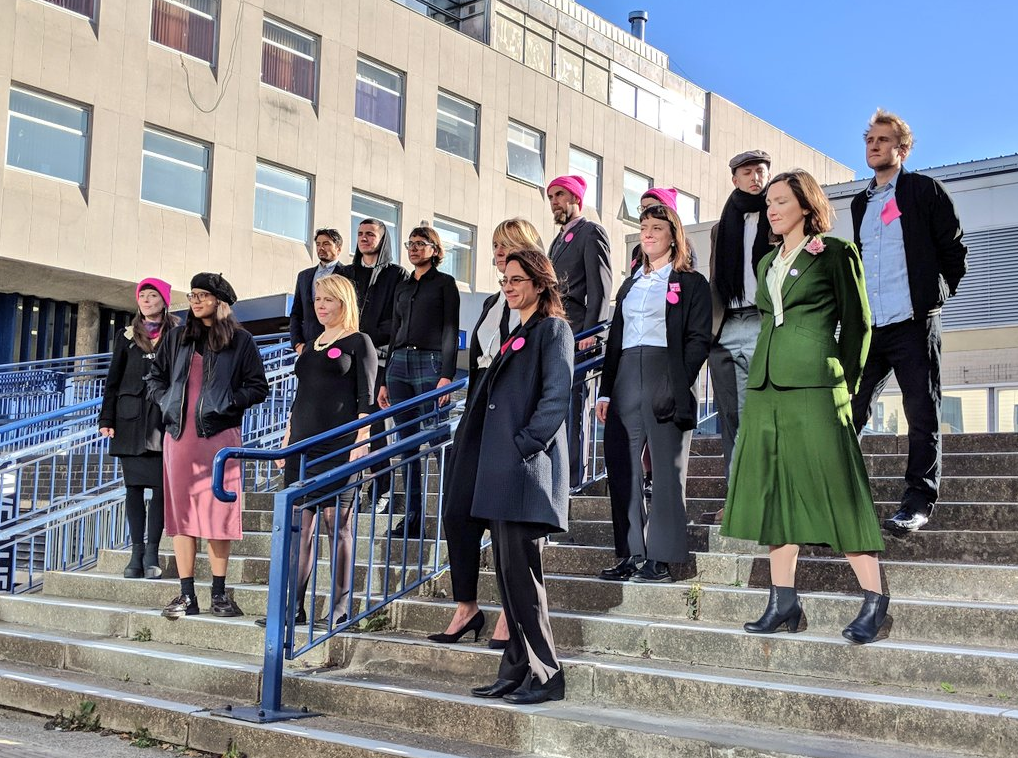 Quakers are working to end deportations in the UK through the Sanctuary Everywhere Programme.
The fifteen locked themselves round a deportation plane at Stansted Airport, knowing that those on board would face persecution. The plane had been chartered by the Home Office to take people from UK detention centres to Africa on 28 March 2017.
[QUOTE-START]
Sometimes things which are legally wrong can be morally right

- Paul Parker, Recording Clerk
[QUOTE-END]
After nine weeks the jury at Chelmsford Crown Court found all fifteen defendants guilty of intentional disruption of services and endangerment at an aerodrome under the 1990 Aviation and Maritime Security Act. All were bailed to be sentenced in February.
One of the fifteen, Lyndsay Burtonshaw attends Brighton local Quaker meeting. Lyndsay spoke of the importance of Quakers from Chelmsford being prayerfully and practically alongside them. Lyndsay's arrest was recorded in the Quakers' Court and Prison Register. This is a 300-year long list of Quakers who have broken the law, because of their personal commitment to peace.
Following the case, Paul Parker, the Recording Clerk for Quakers in Britain, said, "Quakers respect the laws of the state but our first loyalty is to God's purposes. Sometimes things which are legally wrong can be morally right. As a faith community we will continue to challenge the government in its policies of deportations. Quakers seek to answer that of God in all people equally."
One of the deportees on the flight was quoted in The Guardian as saying the protestors were heroes not criminals. He said, "For me a crime is doing something that is evil, shameful or just wrong – and it's clear that it is the actions of the Home Office that tick all of these boxes; the Stansted 15 were trying to stop the real crime being committed. I will be praying that they are shown leniency. Without their actions I would have missed my daughter's birth, and faced the utter injustice of being deported from this country without having my (now successful) appeal heard. My message to them today is to fight on. Your cause is just, and history will absolve you of the guilt that the system has marked you with."