Quakers save lives, not take lives
This week Quakers are marking the anniversary of the devastation wrought on Hiroshima and Nagasaki by World War II nuclear bombs. One hundred years ago Quakers were on a different battlefield, among courageous conscientious objectors rescuing the dying and wounded at the Somme, one of the bloodiest battles in World War I.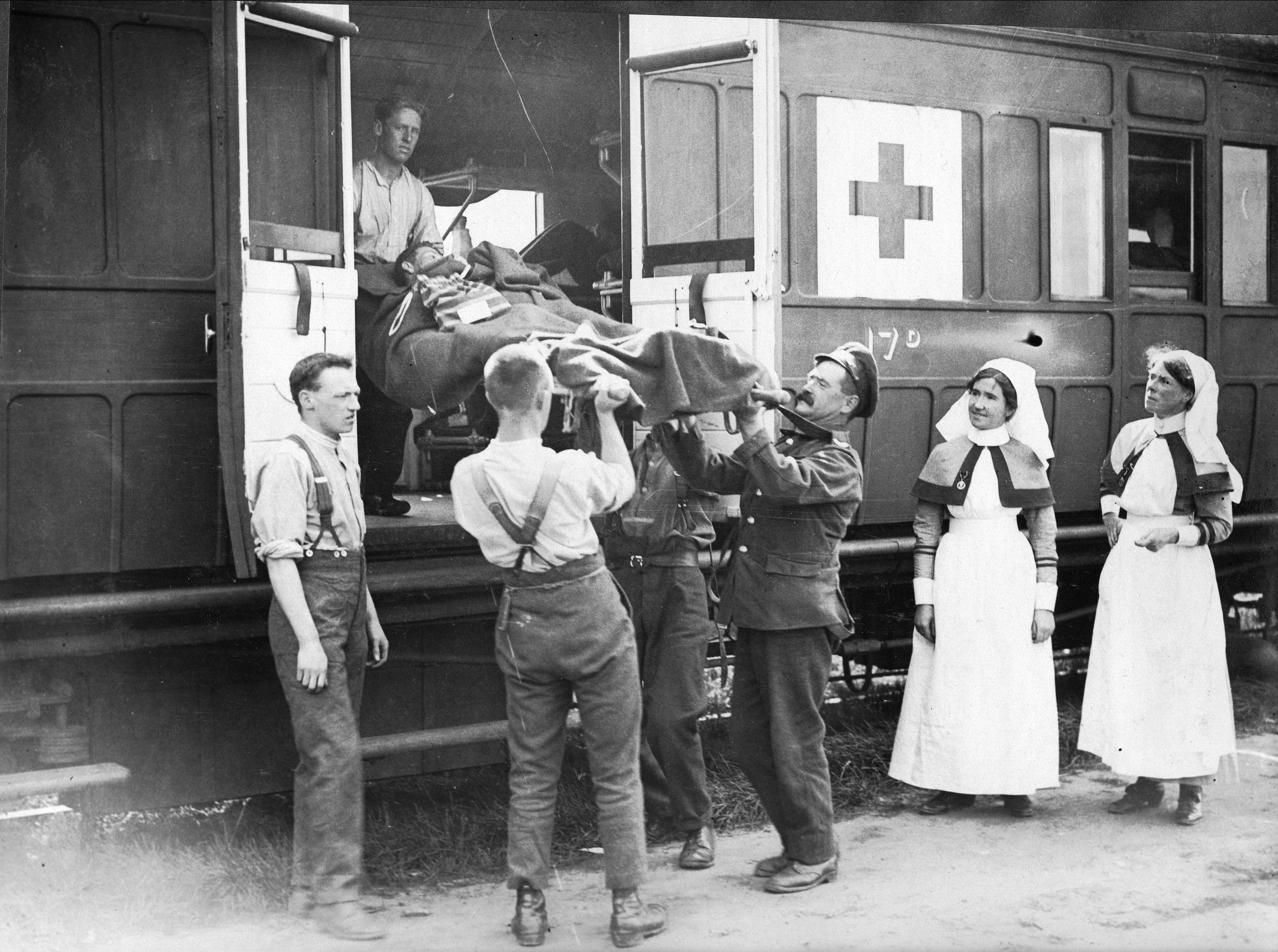 Believing all life is sacred, many Quakers refused to fight. Rather than take lives, many chose to save lives and, acting on conscience, volunteered with the Friends Ambulance Unit (FAU). When the Military Service Act brought in conscription in 1916, they were among thousands who claimed exemption on grounds of conscience for a range of beliefs. Many were granted exemption on the grounds of their FAU work.

Among them was William Farley Rutter. He recorded his experiences serving on Ambulance Train Number 17 in his diaries, held in the Library of the Society of Friends at Quaker central offices in London. The ambulance train collected wounded from the front and took them to a base hospital in Rouen. Train Number 17 did 376 trips, carried 136,616 patients and ran 62,782 miles.
An entry from Farley Rutter's diary for 18 July 1916 reads:
"At Frevin it became obvious that a great deal of artillery firing was going on and we could see a great deal of shrapnel bursting in the air. I was told that during the night guns quite near had opened up fire and fairly shook the train, but I was sound asleep and oblivious to all this." In lighter moments, the men played football and cricket alongside the tracks.
To mark the centenary of the Somme BBC Radio 4 Sunday programme recorded an interview with Farley Rutter's son, Peter, himself a conscientious objector in World War II. And with Marigold Bentley of Quaker Peace & Social Witness who speaks about the utter failure of war.
Quaker commitment to peace is clear today