Quakers opening warm banks despite 'rage at necessity'
Quakers offer meeting houses as warm spaces, but call for solutions which tackle the root causes of fuel poverty.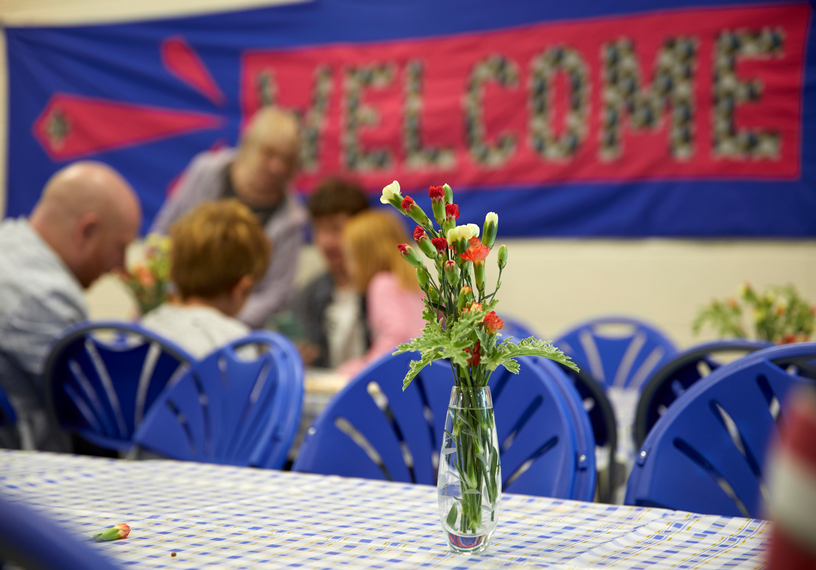 As households struggle to cope with electricity and gas prices, Quakers have set up community spaces, including community kitchens and social games evenings, to offer warmth and support.
But Quakers believe profoundly in the worth of every human being, and that without equality of esteem as well as money humans are driven apart, social cohesion declining as human dignity is undermined.
So when Prime Minister Rishi Sunak took office on 25 October, Recording Clerk Paul Parker wrote urging him to enable the retrofitting of buildings for energy efficiency.
He also encouraged the new PM to tax fossil fuel companies to ease costs for UK households, invest in renewable energy and support those effected by severe climate impacts.
Paul Parker said: "Quakers believe everyone is equal in the eyes of God, and therefore as a society we have a moral responsibility to respect and care for the most vulnerable.
[QUOTE-START]
"In 21st century Britain no one should be hungry, cold, or destitute.

- Paul Parker
[QUOTE-END]
"In 21st century Britain no one should be hungry, cold, or destitute. There are solutions, we urge our government to consider them."
Meanwhile, Exeter Meeting House is open on Thursdays offering free drinks, soup, homemade biscuits, and WiFi and Ilkley Quakers are offering a warm games evening on 11 November.
Warwick Place Community Kitchen, run once a month by Cheltenham Quakers, was set up to offer visitors food, but doubles up as a warm space.
Alison Mitchell of Exeter Quakers said: "We are furious that we have to do this, that people don't have a basic income that allows them to make their own choices about where to go and where to eat lunch."
But she added that despite rage at the necessity, the Exeter Quaker Social Café had proved beneficial in unexpected ways, offering a welcoming social space each week, as well as opportunities for Quakers to explain their faith to interested visitors, in action as well as words.
Alex Clark of Cheltenham Quakers said support from Feed Cheltenham had enabled the community kitchen to get off the ground, and that the confidential 'pay as you can' model meant diners met on equal ground.
She said: "It shouldn't be necessary to do this, and it is just a part of a bigger problem. But there is always a need for people to come together, and it has been wonderful."