Quakers move major event online
Quakers in Britain announce that their Yearly Meeting for this year will – for the first time − be held online, on Sunday 15 November.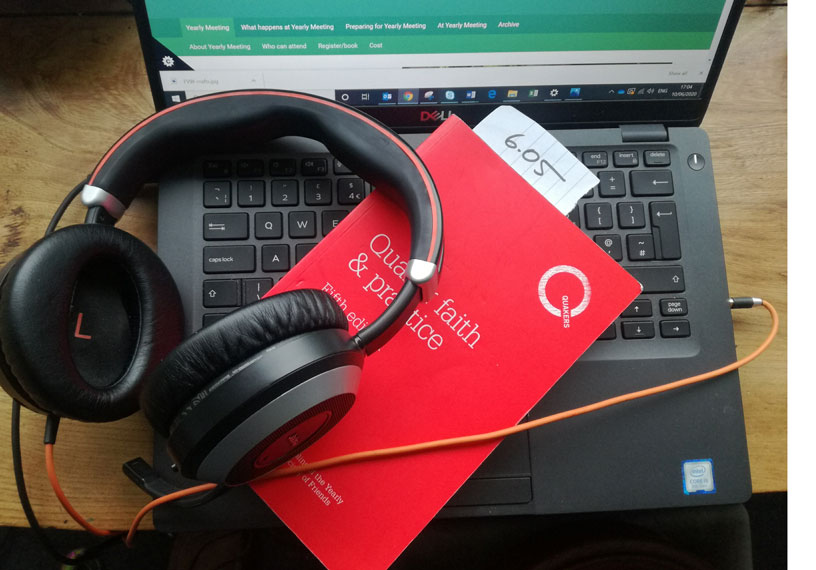 Not since 1668 has anything prevented Quakers holding Yearly Meeting. Not world wars. Not Spanish flu nor other pandemics. Now the public health crisis around COVID-19 has disrupted plans for the high-point of the Quaker year.
Yearly Meeting Gathering planned for 1 to 7 August 2020 is postponed.
A virtual Yearly Meeting session will be held on Sunday 15 November 2020.
Yearly Meeting previously called for 30 April to 3 May 2021 will not be held.
Yearly Meeting Gathering will be from 31 July to 6 August 2021 at the University of Bath.
Meeting for Sufferings confirmed the dates on Saturday when 100 Quakers came together online. Yearly Meeting may be more challenging. Attendance will be open to all Quakers from across the yearly meeting, but will need to be booked in advance and for technical reasons the numbers may be capped at about 1000.
Quakers come together in stillness to listen to stories of experience, recognising and responding to the promptings of the Spirit and wisely using gifts to work with others to tackle the causes of injustice and inequality. However, this time the emphasis will be on worship and receiving reports and managing required business
Clare Scott Booth, Yearly Meeting clerk, regretted some may not be able to participate. "A particular sadness for me," she said, "is that it is not possible to organise a children and young people's programme. We will be lessened by not being an all-age community. Also, there will not be any special events or interest groups."
"I am saddened that it is all we can do in these unusual times. But we are first and foremost a worshipping community, and my hope is that this Yearly Meeting will give us the opportunity not only to keep our business going, but to worship meaningfully together."
Further information
will be announced in due course