Quakers change plans for Yearly Meeting Gathering
Quakers in Britain have postponed their 2020 Yearly Meeting Gathering. The ongoing public health situation with the COVID-19 pandemic, very sadly, makes it impossible to bring 2,000 people together for this event.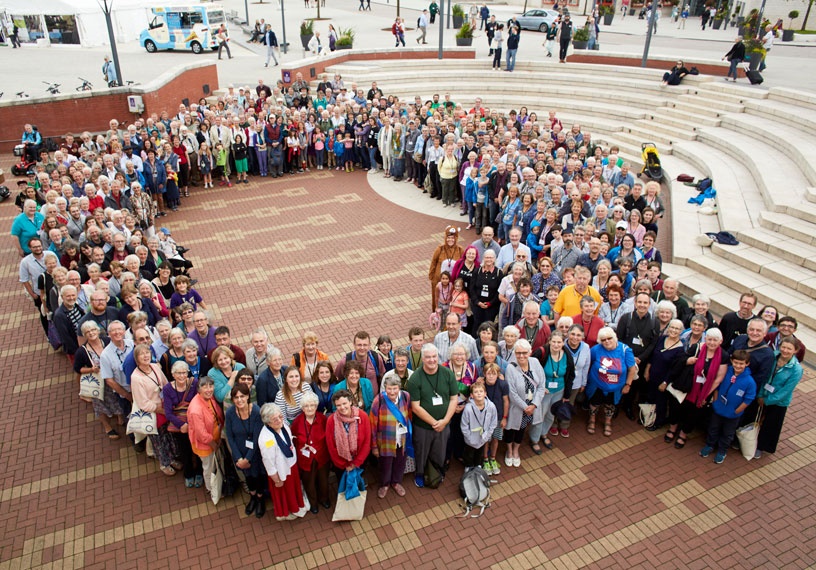 Quakers from across Britain with visitors from many parts of the world were expected, as well as hundreds of children in a parallel programme. They come together in stillness to listen to stories of experience, recognising and responding to the promptings of the Spirit and wisely using gifts to work with others to tackle the causes of injustice and inequality.
[QUOTE-START]
Yearly Meeting, for me, is about recognising and celebrating God in each other.

- Clare Scott Booth, clerk Yearly Meeting Gathering
[QUOTE-END]
A Yearly Meeting has been held each year since 1668, with a larger triennial Gathering being held more recently. This larger event will now take place in 2021. Those who had booked to attend the event will be contacted shortly about their booking.
Clare Scott Booth, clerk of Yearly Meeting recalled the words of Yearly Meeting in 1668:
We did conclude among ourselves to settle a meeting, to see one another's faces, and open our hearts one to another in the Truth of God once a year, as formerly it used to be.
"We have met uninterruptedly in this spirit since that time, through times of war and pestilence. However, we find ourselves now in unprecedented times. We understand as never before the risks of transmission of disease; we also have access as never before to technologies which enable us to remain connected one with another as Friends in ways which early Friends might have envied." (Quakers refer to each other as Friends.)
"This decision was taken with sorrow, because Yearly Meeting is a high-point of the Quaker year. It's when we come together to worship, to embolden one another in our actions in the world, and to build our community. Yearly Meeting, for me, is about recognising and celebrating God in each other."
Clare Scott Booth added, "We are looking at ways in which we may be able to hold a Yearly Meeting later in 2020 and plans are already in hand for moving the Gathering to 31 July to 6 August 2021."