Quakers called to hold climate vigils across the UK during Quaker Week
A new climate support group is encouraging Quakers to bear witness to their concern for the climate by holding vigils this September.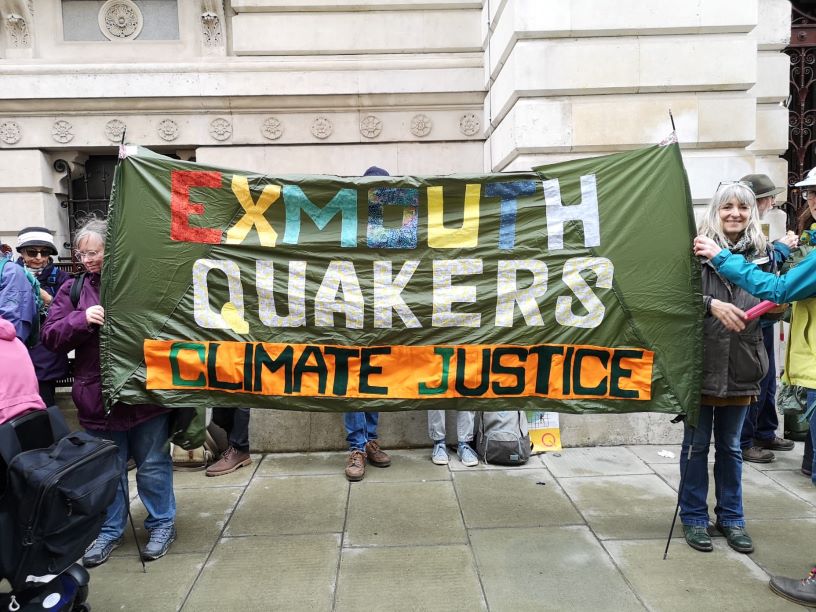 Quakers live their faith in the world, and many are deeply concerned about the climate crisis, and the impact it will have on human beings and the natural environment.
Now Quaker Support for Climate Action (QS4CA), which evolved from the Big One protests in April, is inviting Quakers across the country to hold vigils after Meeting for Worship during Quaker Week.
The call to hold climate vigils reflects the theme of this year's Quaker Week - Simple. Radical. Spiritual. - which will run from 23 September to 1 October in England and Scotland.
QS4CA, which operates through two WhatsApp groups with 250 participants and a weekly Zoom drop-in, offers support to Quakers taking all kinds of climate action.
Phil Laurie, a founder of QS4CA and Faversham Quaker, said: "QS4CA is an inclusive group, offering support to all, whether involved in arrestable protests or other actions such as letter-writing."
Oxford Quaker and co-founder Tina Leonard said: "The IPCC clearly states that fossil fuels need to stay in the ground for a healthy environment and a future for all.
"This means no new oil and gas licences, and no more unjust profits for fossil fuel bosses. However, our current Prime Minister, Rishi Sunak, has just signed off 130 licences giving permission for oil companies to drill for oil in the North Sea.
"Our Quaker faith and testimonies compel us to act."
Vigils already planned include one in Exeter on 1 October when Quakers will walk from their meeting house to South Street at 10.45 to continue their Meeting for Worship.
Download a toolkit on organising a vigil here. Add your vigil to the interactive Quaker Week map here.

QS4CA is also supporting the campaign to protect the right of juries to convict according to their conscience, first established during the trial to two Quaker preachers in 1670.
Recent trials of activists have seen them prevented from using their concern for the climate as a defence, with one judge producing a list of 57 words which activists are banned from using in court.