Put peace at the heart of education, Quakers say
A new report from Quakers in Britain examines the use of peaceful and just learning environments to tackle the problems facing British school children, from mental ill-health to violence.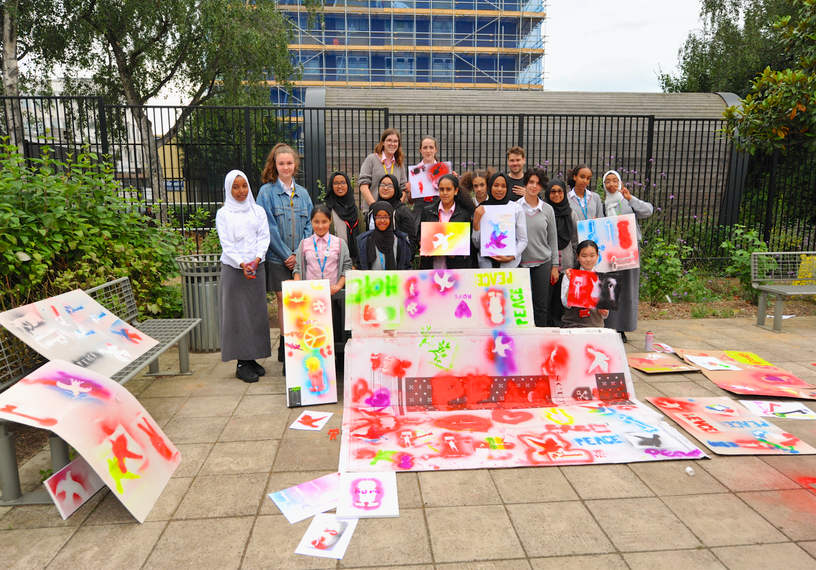 The report, Peace at the Heart: a relational approach to education in British schools, has featured on BBC Radio Four's Sunday programme and calls on the UK, Scottish and Welsh governments to support peace education in line with their international commitments.
Wednesday's online launch has attracted more than 200 people, including head teachers and policy makers in England, Scotland and Wales.
Against a rapid rise in school exclusions and zero tolerance behavioural approaches, the report provides teachers and school leaders with compelling evidence of the benefits of integrating peace education, from particular processes like peer mediation and restorative approaches to cultivating critical citizenship.
A Department of Education study of 20 schools in England with recently improved behaviour and safety Ofsted ratings found many had focussed on fostering positive understanding relationships with children.
Peace at the Heart builds on decades of Quaker history delivering and supporting peace education at a local and national level, making the case that learning to relate well is more crucial in 2022 than ever.
[QUOTE-START]
Under-cultivated empathy is socially corrosive

- Peace at the Heart
[QUOTE-END]
The detailed report, which also draws on practical experience in schools, found that increasingly popular zero tolerance approaches violate children's rights and cause harm. By contrast, the study finds schools which incorporate peace education enable rights to flourish, increase wellbeing and reduce exclusions.

"Research has found that young people who develop their empathic imagination become less likely in adulthood to indulge in bullying, sexism, racism, generalised prejudice against out-groups, social dominance, authoritarianism and homophobia.
"Under-cultivated empathy, on the other hand, is socially corrosive," the report says. "It critically diminishes moral reasoning and prosocial behaviour and risks normalising violent behaviour into adulthood."
The Sunday programme showcased pupils from Carr Manor Community School in Leeds, a beacon of peace education which features in the Quaker peace education videos, and an interview with Ellis Brooks, peace education co-ordinator at Quakers in Britain.