Peace Education teaching pack awarded major prize
A Peace Education Network teaching pack, designed and produced by Quakers in Britain, has been chosen by teachers for a major award.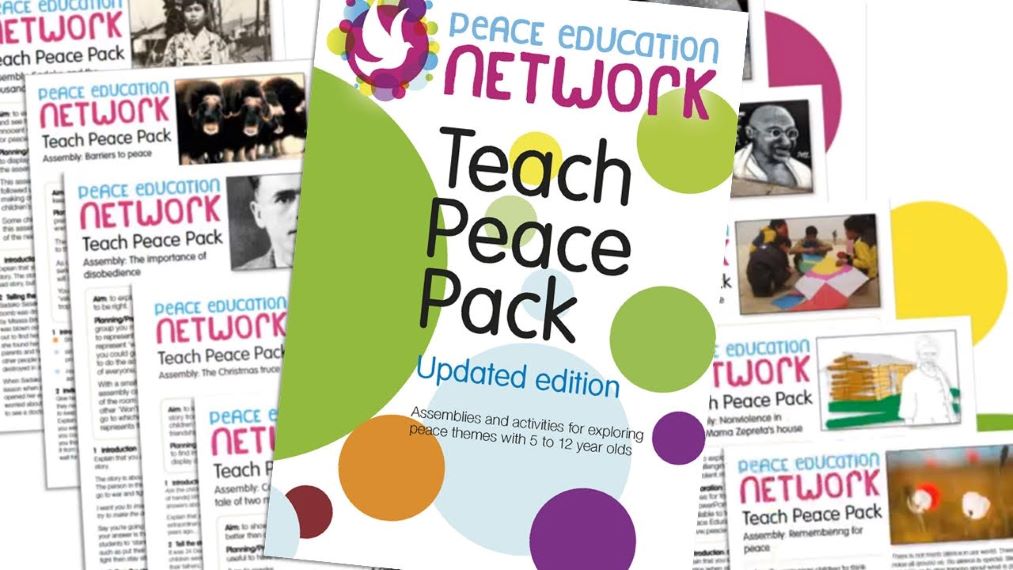 Quakers, who co-chair the Peace Education Network with Pax Christi, were inspired to create the Teach for Peace resource by a Quaker grandmother, Celia Davies.
Celia was concerned that the expansion of combined cadet forces, and the increasing role of the armed forces and arms companies in education, left no room for peace at her granddaughter's school.
Designed for primary school students, the pack offers 10 comprehensive assemblies, follow-up activities and resources that make the case for peace.
The popular pack, which has been revised and reprinted several times and is available in Welsh and English, is a top five resource in the inaugural Global Dimension Awards 2022. A secondary version is due to be completed soon.
Reboot the Future, an organisation which works with a network of 17,000 educators for a more sustainable and compassionate world, hosts the resources on their Global Dimension hub.
[QUOTE-START]
This is a pack perfectly placed to ease fears, foster hope for the future and develop moral compasses.

- Reboot the Future
[QUOTE-END]
They said: "The Russian invasion of Ukraine has prompted a surge in interest around resources that tackle peace and conflict. This pack by the Peace Education Network is one of the most comprehensive and it's no surprise that it was one of our teaching communities' favourite resources this year.
"Although the cost of war is touched on, what stands out here is the positive angle taken. Students are shown that inner peace is important for outer peace, how to develop empathy and the benefits of a more peaceful world. This is a pack perfectly placed to ease fears, foster hope for the future and develop moral compasses."
Isabel Cartwright, peace education manager at Quakers in Britain, said: "It was a really collaborative project and we're delighted teachers have chosen it for this award."
She added: "Pax Christi, CRESST, Peace Pledge Union, Peacemakers, Wales for Peace, Afghanistan Peace Project, the Anglican Pacifist Fellowship, CND Peace Education and the Africa Center for Nonviolence & Sustainable Impact (AfriNov), all provided fabulous content to help teach peace."
Rooted in the conviction that there is that of God in every person, Quakers across Britain work for peace.