New Director for QUNO - New York
The American Friends Service Committee (AFSC) and the Quaker United Nations Committee - New York have announced that Sarah Clarke will be the new Director of Quaker United Nations Office (QUNO) New York, from 1 November.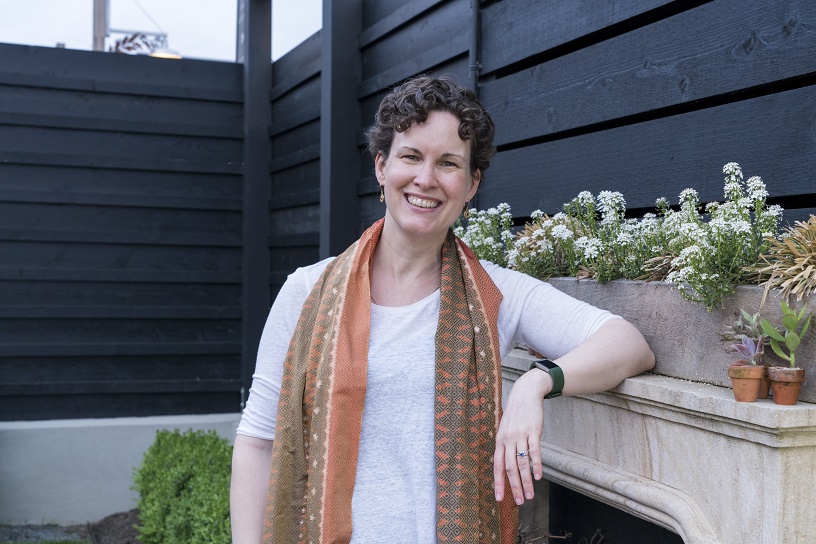 Sarah Clarke will lead QUNO's work with UN agencies, multilateral organisations, state diplomats, and civil society representatives to bring Quaker insights and practice to the work of the UN system and promote transformative means of addressing conflict and building peace.
Sarah brings over 20 years of experience working on peacebuilding and conflict transformation in international settings.
"It is a great honour to be appointed director of QUNO New York," said Sarah Clarke. "Quaker engagement at the UN is more important than ever as we face planet-wide challenges that need global solutions. QUNO brings the unique Quaker approaches of listening to and engaging all, providing space, and seeing beyond borders. We stand at a juncture in time when these simple gifts are needed more than ever to support the UN to fully live into its mission, and I am excited to take on this important responsibility."
Paul Parker, Recording Clerk for Quakers in Britain, welcomed her appointment and said, "I'm very much looking forward to working with Sarah Clarke as she takes up her position in New York. Quakers in Britain works closely with the Quaker United Nations Offices in New York and Geneva to further Quaker concerns for human rights, climate justice and peace. The appointments of Nozizwe Madlala-Routledge in Geneva and Sarah Clarke in New York are an exciting new step for QUNO, and British Quakers will benefit from their creativity and expertise as they lead the organisations in the years to come."
Read more on the appointment here