Negotiations on a nuclear test ban treaty
This month negotiations on a nuclear test ban treaty resume at the United Nations in New York. The UK government is not attending.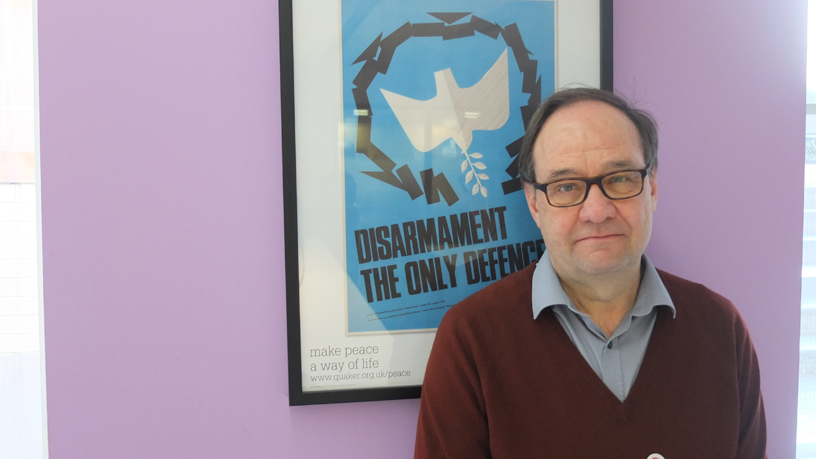 Ahead of the general election, Quakers in Britain have been attending hustings and writing to parliamentary candidates to ask what they would do to ensure that the UK is represented at future negotiations.
Tim Wallis, Peace and Disarmament programme manager for Quaker Peace and Social Witness, reported a new spirit of cooperation and unity at the UN at the last round of talks in March.
[QUOTE-START]
To rely on the possession of nuclear weapons as a deterrent is faithless; to use them is a sin.

- Meeting for Sufferings 1955
[QUOTE-END]
He spoke of a "historic week". He is looking forward to representing Quakers worldwide through Friends World Committee for Consultation, and also Quakers in Britain, the Methodist Church, The Reform Church and the Church of Scotland.
Discussions will centre on unambiguously prohibiting anything to do with nuclear weapons as incompatible with international law.
Talks begin 15 June until 7 July.