HS2 protest staged on Friends House roof
This week, HS2 protesters used maintenance scaffolding to access the roof of Friends House and hang a banner.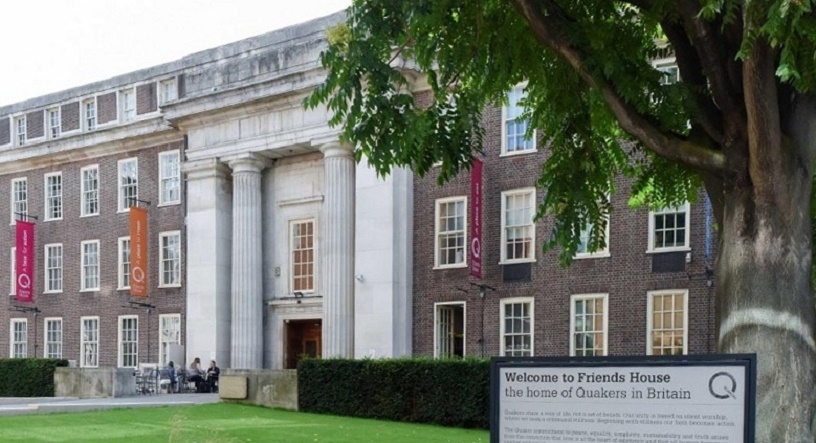 Paul Parker, Recording Clerk for Quakers in Britain, said, "It was important to us that this situation was resolved safely and without confrontation between the police and protesters."
Agreement has been reached and the protesters have voluntarily ended their protest at Friends House.
Quakers support the right to use non-violent protest and work to build a just and sustainable world.