Search
This event has ended.
'The Conscientious Objectors Wife' Book Launch
27 June 2018, London
Join us at the Quaker Centre Bookshop in Friends House for the launch of 'The Conscientous Objector's Wife' with editor Kate Macdonald.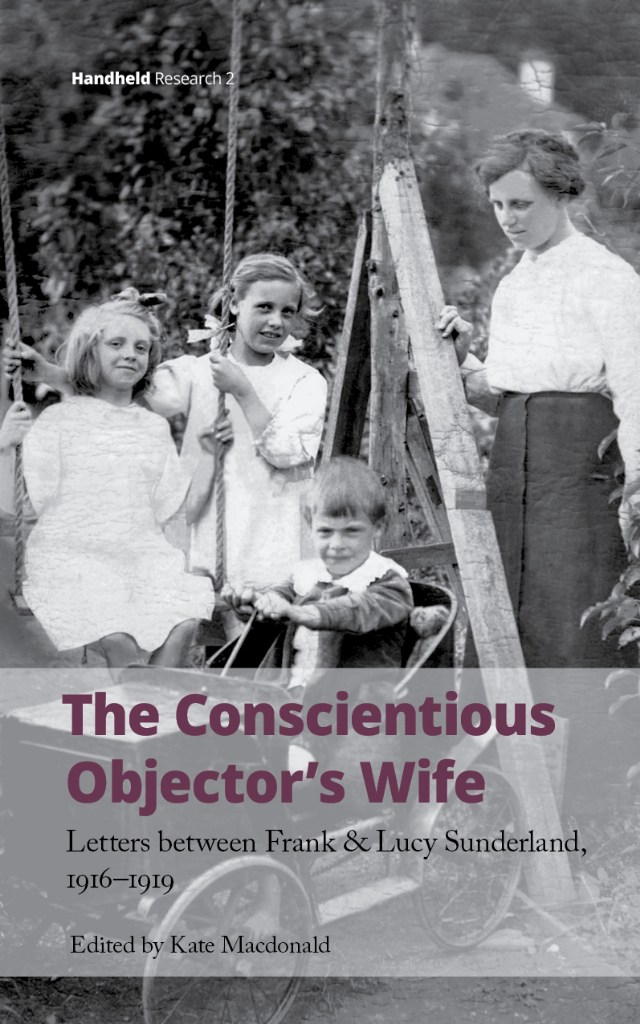 Frank and Lucy Sunderland, English pacifists and fervent supporters of Labour politics and the Garden City movement, were separated in 1916 when Frank was given his prison sentence for being a conscientious objector. They wrote to each other from November 1916 until April 1919, while Frank was incarcerated at Wandsworth and Bedford prisons. Lucy looked after their three children in Letchworth, and earned enough to keep the family afloat by keeping hens, collecting insurance premiums and taking in sewing.
This unique collection of letters is important as a working-class record of wartime experience. These letters show how their shared ideology of a socialist pacifism upheld the couple in separation, planning for a better future in a more equal society for all. The letters give contemporary evidence of events on the Letchworth Home Front: spotting airships, food rationing, hearing the London air-raids, the arrival of 'Spanish flu' in 1918, and the sufferings of the European civilian populations immediately after the war
The event will consist of a brief talk about Frank and Lucy by some of their grandchildren, followed by a Q&A with the editor, and book signing.
Please let us know you're coming to this free event through Eventbrite [link]. Refreshments will be provided.
More information
For more information contact:
James Newman
Telephone: 020 7663 1030
Related events