Search
This event has ended.
Stories from Israel & the West Bank
19 January 2020, High Wycombe
Illustrated talk by Michael Goodwin recently returned from 3 months on the West Bank as a volunteer for the EAPPI programme Ecumenical Accompaniment Programme in Palestine and Israel.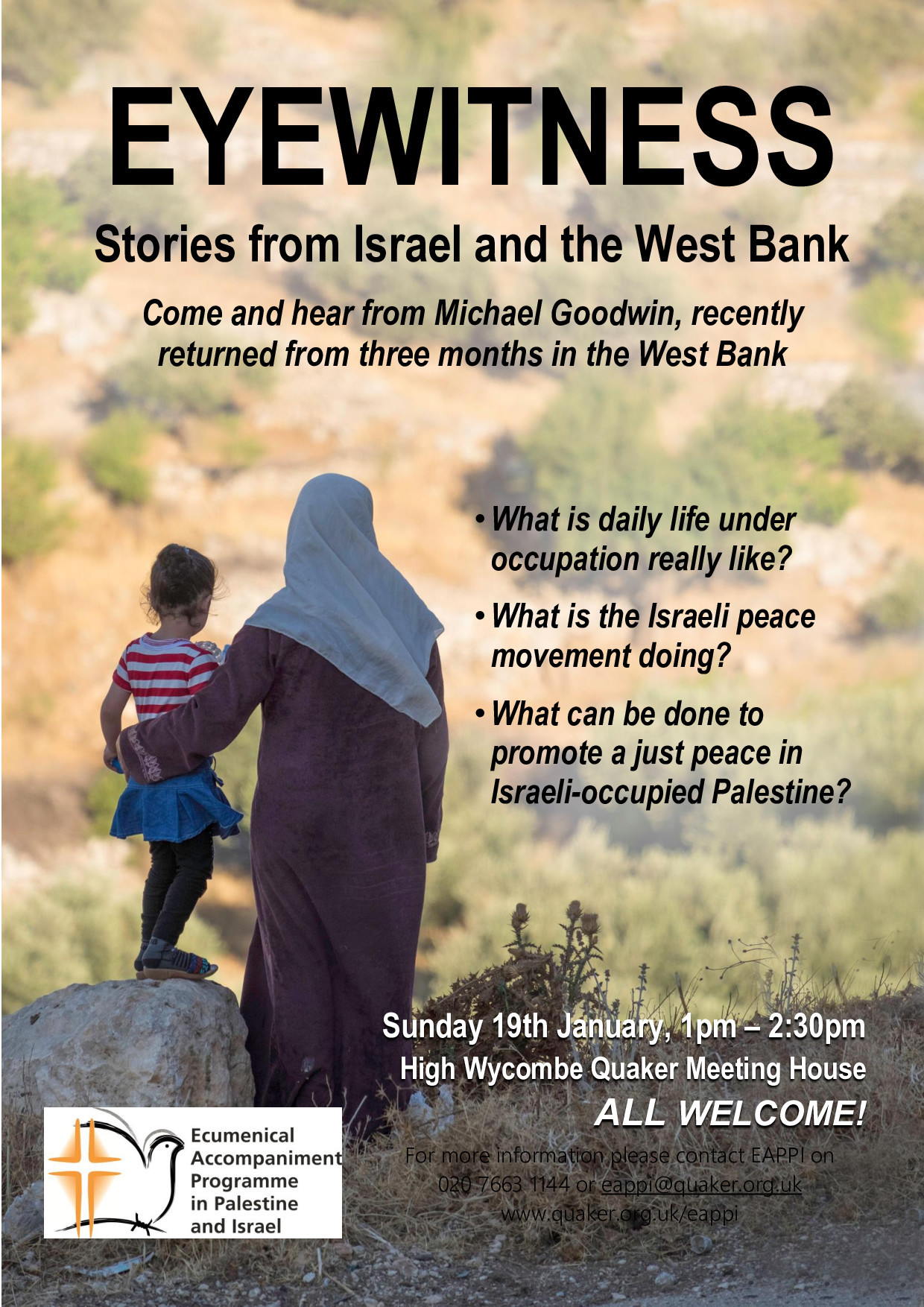 Come and Join us for meeting for worship at 10.30 followed by a bring and share lunch or just arrive in time for the presentation at 12.45.
More information
For more information contact:
Val McFarlane
Telephone: 01494 672782
Related events