Donate
Search
This event has ended.
Sanctuary network event: Housing
23 June 2022, Online: Zoom
A Sanctuary Meetings Network event focused on housing people who have experienced forced migration, refugees and asylum seekers.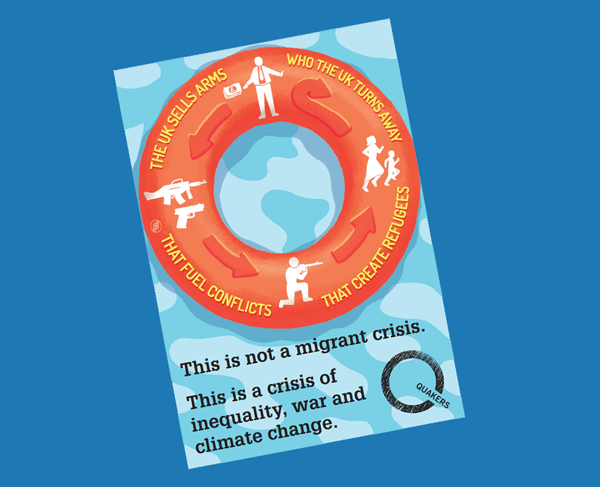 Crises in many parts of the world mean that people are experiencing forced migration, and the need for adequate housing for those arriving in this country is pressing.
You are invited to an evening of discussion and knowledge sharing. We will hear from Quakers who are currently engaged in projects to house people who have been forced to migrate, refugees and asylum seekers. There will also be space for questions from those who would like to initiate projects. Everyone - especially if you are curious about Quakers - is welcome.
This Sanctuary networking event will be held on Zoom, hosted by Quaker Housing Trust and Quaker Peace & Social Witness.
7–8.30pm, Thursday 23 June 2022.
More information
For more information contact:
Lyndsay Burtonshaw
Telephone:
Supporting documents
Supporting links
Related events