Search
Sanctuary Everywhere Skillshare 2019
4 - 6 October 2019, London
This Sanctuary Everywhere Skillshare is open to Quakers keen to develop an advanced and effective response to the hostile environment. The topics covered will be familiar to people working on sanctuary issues, but there will also be new in-depth content and room for unpacking challenges and new ideas.

Note that this skillshare is open to Friends who came to previous ones, and new Friends are also very encouraged to attend.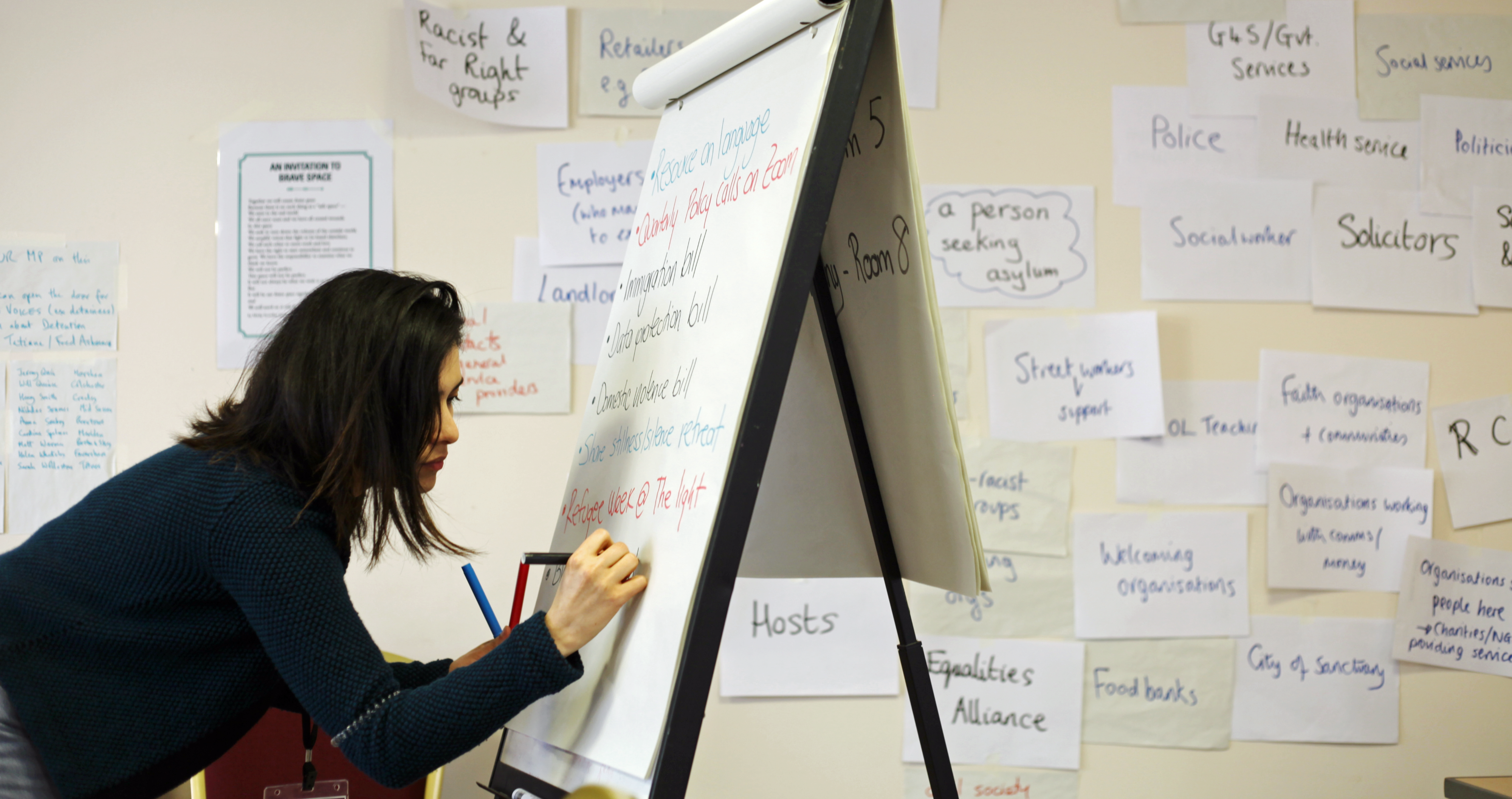 The residential will take place at High Leigh Conference Centre, which describes itself as a sanctuary near to London. Learn more about this beautiful residential place here.
We ask participants for a £20 booking fee to guarantee your place. The Sanctuary Everywhere Programme will subsidize the full price of the residential, which covers accommodation, food, resources, and organisation. The only cost involved apart from this booking fee is the coach service which is £6 each way.
Thank you for your interest in the Sanctuary Everywhere Skillshare. We look forward to hearing from you!
More information
For more information contact:
Tatiana Garavito
Telephone: 020 7663 1096
Related events