Search
This event has ended.
Patterns and examples: Liverpool
26 May 2018, Liverpool
Quaker Life and Woodbrooke are holding three 'Quaker roles' gatherings in 2018.

Attendance at this event costs £20 per participant.
Lunch and refreshments are included in the cost of the event.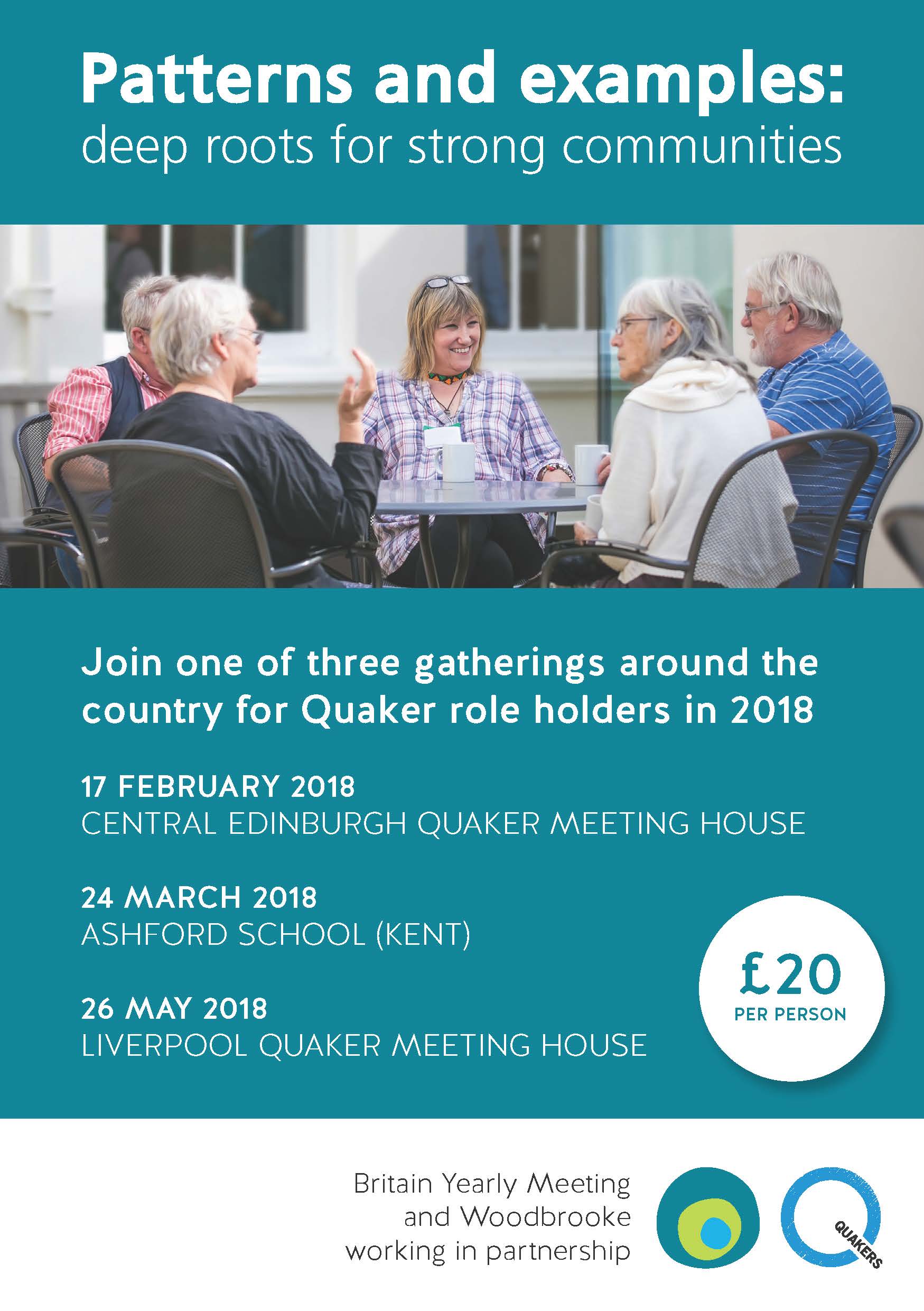 Everyone who holds a role within their Quaker meeting is invited to this day of inspiration, support, and refreshment. There will be opportunities to share ideas, compare experiences, and worship together. Optional sessions will cover topics such as pastoral care, mental health issues, looking after property, meeting for worship for business, and finding the right people for roles. There will also be a chance to experiment with a clearness process, practise mindful colouring, or explore a Bible story.
For more information: Rhiannon Grant – rhiannon.grant@woodbrooke.org.uk / 0121 4156 770 or Oliver Waterhouse – oliverw@quaker.org.uk / 020 7663 1007.
More information
For more information contact:
Oliver Waterhouse
Telephone: 020 7663 1007
Supporting documents
Related events