Search
This event has ended.
Junior Yearly Meeting 2019
12 - 15 April 2019, Northants
Junior Yearly Meeting (JYM) is a welcoming, exciting and thought provoking event for young people born between 1.9.2000 and 31.8.2003. Whether you have recently discovered Quakerism or have been a Quaker all your life, JYM offers everyone the opportunity to meet new people, make friends through social activities and engage with spiritual practices and ideas.

The event is run by people your age, who are supported by a team of adults.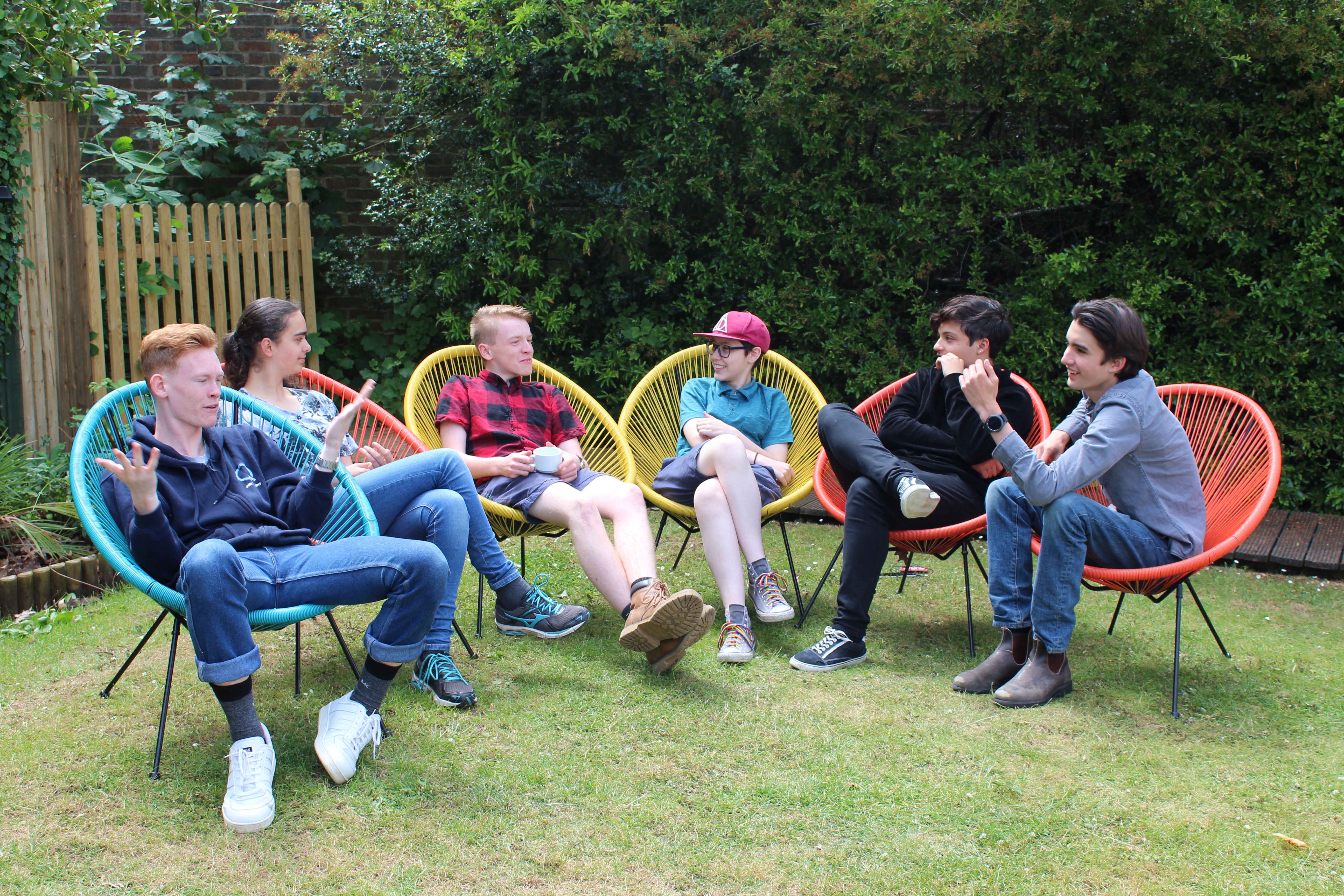 This year JYM happens separately to Yearly Meeting the event for Quakers of all ages but will link to the issues being considered there.
"In three short days I feel I have developed so much not only as person but also as a member of the Quaker community."
You will explore the JYM theme through speaker sessions, discussions, reflection and Quaker Meeting for Worship for Business.
"Quakerism wasn't something I really thought would fit with the rest of my identity. I didn't really "get it" before, but now I really do. Now I'm a Quaker."

JYM is also a spiritual event with the opportunity for you to experience Quaker practices and Worship.
"I felt that JYM helped me grow spiritually as a person. It has made me want to put my thoughts into action. I don't just want to say it, I want to do it."

Social activities and small groups, called base groups, will provide a place to build relationships and play games.

"JYM showed me an enormous, beautiful community of people."

How did you identify the date for JYM 2019?
Much care and hard work went into identifying the date for JYM 2019. Finding a time that would be suitable across Wales, Scotland and England has not been possible. It is particularly the case for JYM 2019 due to the timing of Easter (but would be equally impossible at other times of the academic year). Included within this mailing is a letter for schools requesting authorised absence for pupils needing to miss a school day to attend JYM. We hope that young people will still be able to attend JYM.
How to come to JYM
Bookings are now closed.
This is a BYM event.

More information
For more information contact:
Alex Zawadzka
Telephone: 020 7663 1013
Supporting documents
Related events