Search
This event has ended.
Confident Conversations skillshare
21 April 2018, London
THIS WORKSHOP HAS BEEN CANCELLED but we hope to offer it in the future.
Contact Sunniva Taylor to receive future information. The event description is kept below for those who are interested in attending a future event.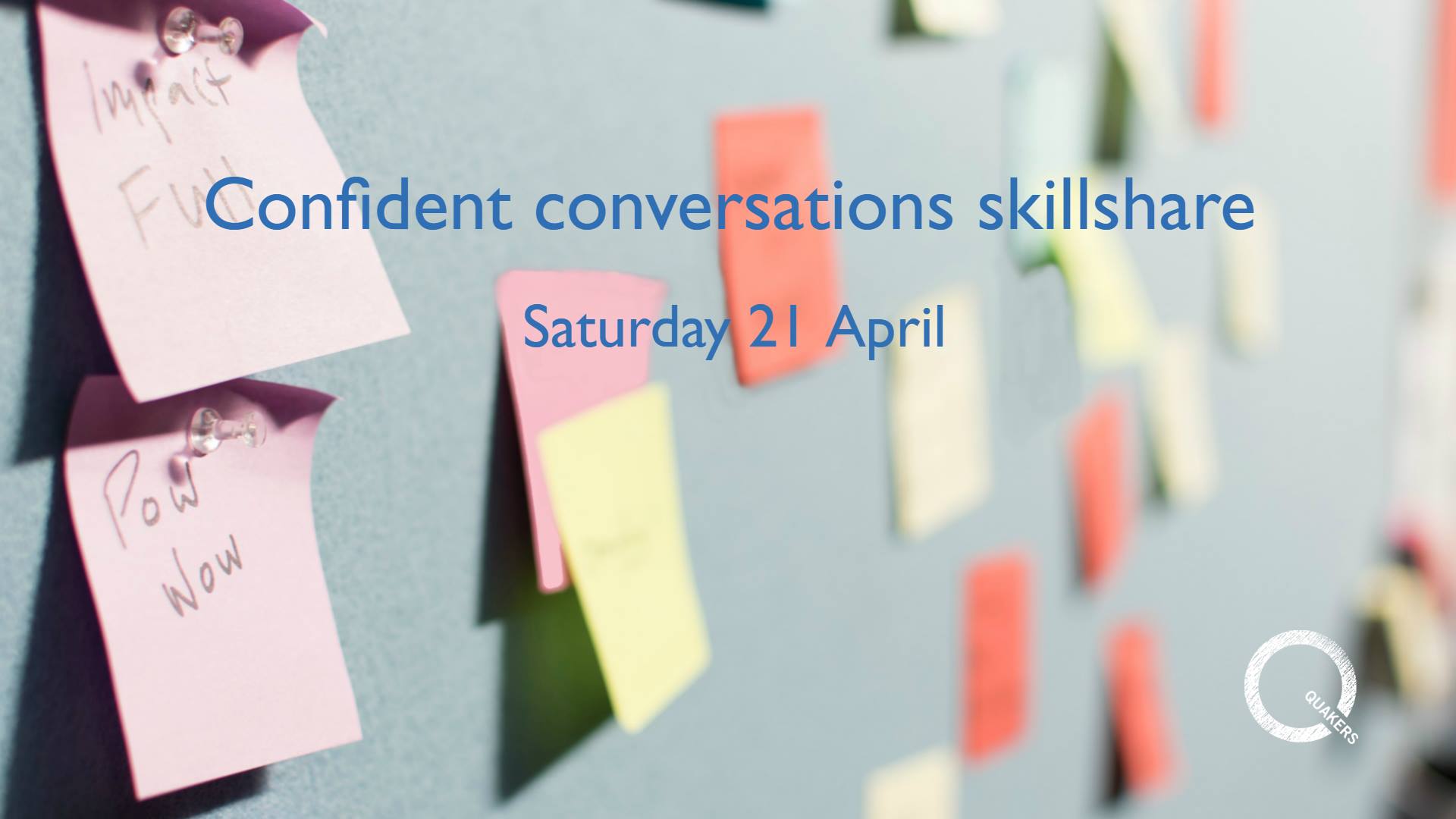 How do Friends have the confidence to have difficult conversations with people in power about economics and climate justice? This skill share will give you tips and opportunities to practice so that you leave the day better able to have productive conversations that contribute to change.
In this free skillshare you will:
• Hear from expert(s)about how to speak truth to power effectively
• Learn some key techniques to aid you in difficult conversations
• Explore your personal barriers to having difficult conversations and reflect on the style of conversations that have enabled you to change your mind
• Practice confident conversations based on your own case study
• Support each other to hone your confident conversation skills
Quakers are increasingly aware of the injustices of neoliberal capitalism, and in recent years have become familiar with what a new economy might look like. And Quakers understand the urgent need to protect the planet from environmental harm.
But how do we turn this knowledge into conversations that contribute to change? The aim of this skillshare is to answer that question. It is aimed particularly at Friends who are concerned about economic and environmental justice.
Creating change involves having conversations with people who have different views and more power than you. It takes skills and confidence to do that effectively. Having confident conversations also involves listening and learning from others.
The aim of the day is that you go away feeling better equipped to have productive conversations with your MP, councillor, employer, the media – or anyone who holds power to change things for the better.
More information
For more information contact:
Chris Walker
Telephone: 020 7663 1047
Related events