Search
This event has ended.
Collateral Damage installation
1 November - 21 December 2018, London
Collateral Damage is a project to honour the victims of wars during and since World War I through making unique textile white poppies, each honouring a particular victim.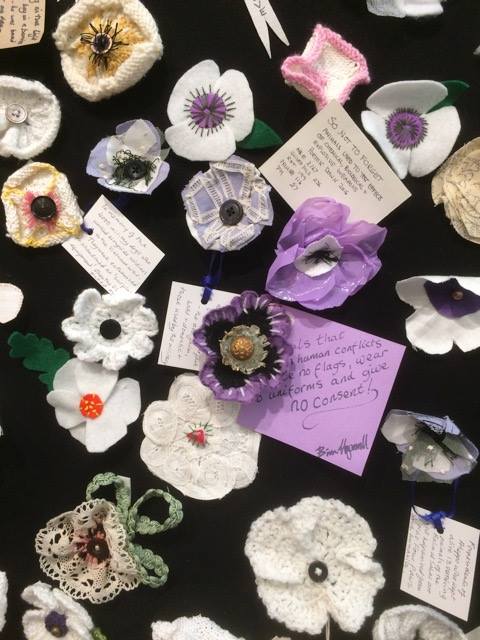 A large installation of white poppies to commemorate victims of wars in the century since the end of World War One, will be on display in the downstairs corridors of Friends House. A beautiful and poignant exhibition which should help inspire us further in our work to build a more peaceful world.
Come and reflect, look, and find the poppies you and others made. You may want to combine this with a visit to other parts of Friends House, including the Café, Bookshop and/or the Library.
A smaller group of poppies will also be on display at Friends House from mid-September. People will be invited to add their own poppies or labels to this over the coming weeks.
This is a joint event, hosted by Friends House and Collateral Damage.

More information
For more information contact:
Linda Murgatroyd
Telephone:
Supporting links
Related events