Donate
Search
This event has ended.
Black Lives Matter: Learning for Quakers
24 June - 22 July 2020, Online
Full title: Black Lives Matter: Whiteness and racial justice learning for Quakers
Are you asking, "What is the Black Lives Matter movement?" or "What about All Lives Matter?"
Maybe you're asking, "What has a murder in the USA got to do with the UK?"
Or are you thinking, "But racism isn't so bad today. Slavery was abolished and Quakers did lots of good work there"?
Or maybe you're thinking about the murder of George Floyd, the protests, and wondering what can be done. Where do our testimonies and witness come in?
If any of the above ring true then this is a workshop for you, Friends.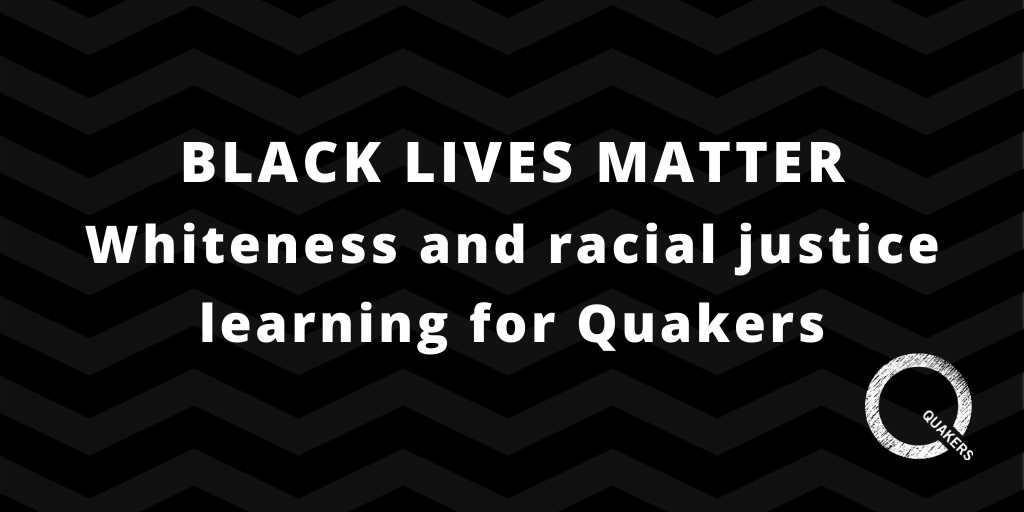 "One cannot be passively nonracist in a society whose very economy has been structured on a racist past"
- Jeff Hitchcock, quoted in the 2019 publication Race and Privilege in Europe (PDF) from Quaker Council for European Affairs (QCEA)
Our workshops
In this five part workshop we will gather in the spirit of the Equality, Justice and Peace testimonies, considering:
the killing of George Floyd, the Black Lives Matter movement, and the UK context
what is whiteness, and what is white supremacy?
what are the theological and spiritual underpinnings of allyship?
how can we act for racial justice?
This five part online workshop with be co-facilitated by Turning the Tide GB and Woodbrooke. It will take place on Zoom. There is a pre-workshop required reading list, which will be sent to you following your registration confirmation. We will discuss the readings in the first session.
Timetable
As this is a learning journey which we will go on as a community, your commitment to all five sessions is required.
Session 1: Wednesday 24 June, 1.30–3.30pm (BST)
Session 2: Wednesday 1 July, 1.30–3.30pm (BST)
Session 3: Wednesday 8 July, 1.30–3.30pm (BST)
Session 4: Wednesday 15 July, 1.30–3.30pm (BST)
Session 5: Wednesday 22 July, 1.30–3.30pm (BST)
Registration has now closed for this workshop.
More information
For more information contact:
Turning the Tide
Telephone: Please email us
Related events