Average read time: 3 minutes
Shaping our future: children and young people at Yearly Meeting 2018
Younger voices have long played a part in Quaker decision-making. This year it's particularly important their voices are heard, says Howard Nurden.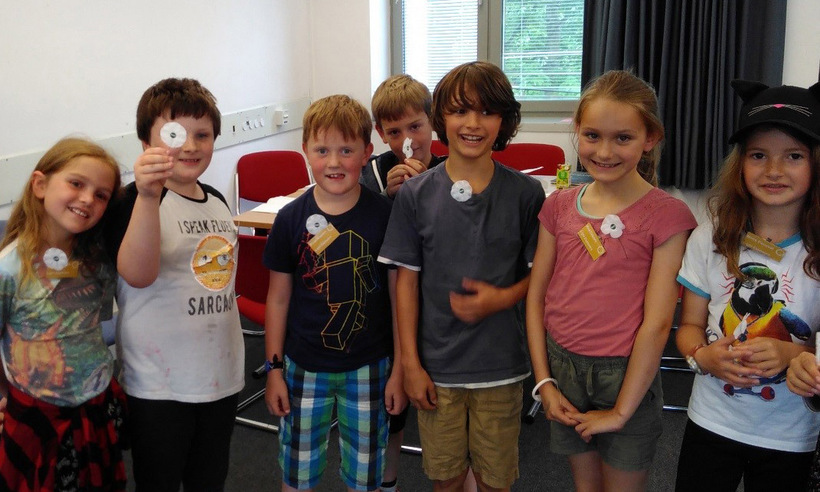 When I first started working for Quakers in Britain, one of the things I found most impressive was the way children and young people are enabled to take part in the biggest decisions.
At Yearly Meeting, the annual Quaker gathering where much decision-making takes place, there is a real effort to ensure that the contributions of all ages are heard.
It continues to impress me each year as I see different age groups share their views, frequently bringing new insight and perspective on themes that have been considered over the course of the event. The thoughts of the youngest child to the nearly adult teenagers are received with respect and seen as worthy insights alongside those of everyone else.
A defining moment
Yearly Meeting 2018, taking place 4–7 May at Friends House in London, will be no different and bookings are currently open for our programmes for 0- to 18-year-olds.
However this year there is an even more important reason for children and young people to get involved in the collective decision making: we will be deciding if now is the time to revise Quaker faith & practice.
This is an important and complex decision as Quaker faith & practice is a cherished book filled with advice, insight and history – often told in the words of individual Quakers from throughout our 360-year history. Sometimes described as the Quaker handbook, it also contains guidance on running Quaker communities and the Quaker method of decision-making.
If Yearly Meeting decides it is time to revise the book it has big implications for the future of the faith and how it is presented to the next generation – something which obviously has particular implications for younger Quakers.
Making young voices heard
Accordingly, Yearly Meeting Agenda Committee are paying particular attention to how children and young people can have their say and be heard in this process. As Deborah Rowlands, Clerk of Yearly Meeting, puts it; "It is important to include children and young people's perspectives as we make this decision because our community is incomplete without them, and we are all diminished without their voice."
In our Yearly Meeting programmes for 11- to 15-year-olds and 15- to 18-year-olds there will be time to consider the issues around the revision decision. Both groups will participate in a Saturday afternoon session on this topic and then on the Sunday will discern for themselves what they believe the best way forward is. They will then put their thoughts to the main Yearly Meeting session on Sunday as a part of the overall decision being made.
The programmes for 0- to 11-year-olds are currently being planned, but will without doubt find ways for children to understand and be part of the process.
We will have 29 programme volunteers working with children and young people at Yearly Meeting this year. Participation underpins all we do, and this greatly enriches all the decisions taken by Quakers in Britain. I still remember the excitement from young people in 2009 when they played a part in shaping the same-sex marriage decision.
It is so important that children and young people are present to be part of this historic decision, one that impacts upon the future of Quakers in Britain. I am sure that the wider Quaker community will be there and ready to hear from them.
Find out more about the different programmes at Yearly Meeting 2018