Average read time: 5 minutes
Sending a message to the future: legacy giving
Leaving a gift in one's will to future generations of Quakers is a very personal decision, but one that can have a huge impact. In this personal blog Beth Follini reflects on family, spirituality and sharing a passion with those who come after us.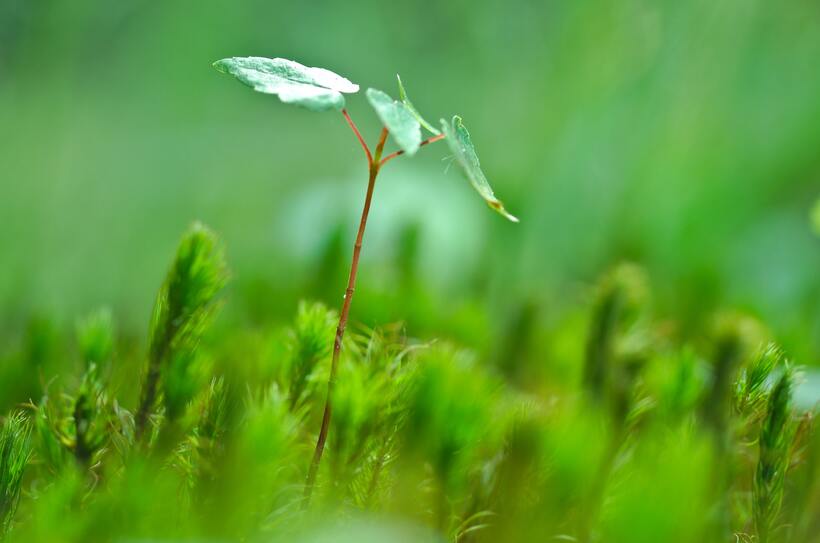 I had always had a difficult relationship with my dad. He was a withdrawn and extremely private person – communicating with hardily anyone except my mother. But when he died, my brother and I uncovered his hidden world.
Along with many of his personal writings, we discovered that for many years he had given an annual donation to the amateur radio club of his old high school in Brooklyn. Every year, he would send off a donation and every year, he would receive a thank you card.
Towards the end, the amateur radio club had morphed into a more modern computer tech club but the donations and reciprocal thank you notes continued. In his will, he had specified that a small bequest – what we call a legacy gift in fundraising – be sent to them, which my mother duly sent.
For my dad, it seems his intention was to give something back to the club and to the school. They had been his bridge out of the poverty of his childhood growing up the son of an Italian immigrant father and Polish mother. Although he had grown up just an hour away from my mother, it might as well have been a different planet from her upper middle-class Quaker upbringing in leafy Connecticut.
My father had wanted to extend a hand to those who came after him. That was his intended legacy. But for me and my brother, discovering this legacy also gave us the gift of seeing a softer, more generous side of our father.
A gift to future Quakers
Recently, my brother and I had a Zoom conversation with my 90-year-old Quaker mother in Nova Scotia about wills. She is wanting to make sure everything is in order and that she can contribute to the people and the things she cares about.
Her family roots into Quakerism run deep: they were passed down from generation to generation, often through the women of the family. For my mother bodies like Canadian Yearly Meeting and Britain Yearly Meeting (BYM) that oversee and carry out the centrally managed work of Quakers are crucial to the continuing existence of Quakerism – and she feels that at it is important to recognise this through a gift in her will.
Legacies have played and continue to a play a big part in allowing us at BYM to continue to do this vital work. No matter the size, these gifts to future generations of Friends enable us all to continue to put Quaker values into practice.
A spiritual home
This was also something recognised by David Rubinstein, a member of Friargate Local Meeting in York. David passed away recently, giving a bequest to BYM. His wife Ann Holt kindly agreed to contribute to this blog post.
"One of the first things I noticed about my husband – more years ago now than I care to add up – was David's readiness to give to causes which chimed with his values," she explains.
"He was a man of strong feelings, so there were a lot of causes to give to – environmental, political and cultural. To the Religious Society of Friends he felt an enormous sense of gratitude. He was brought up in a secular family, but had always felt the spiritual and moral pull of the religious approach to life.
"At a time when politics had, in his eyes, become a morality-free zone and activism seemed to achieve very little he found among Quakers a new way of looking at the world, a spiritual home, a source of rich friendships and a measure of serenity which had hitherto eluded him."
Sending a message
As a fundraiser I'm sometimes asked whether I find legacy giving a depressing or difficult area to work in. I'm still surprised at this because for me, legacy gifts are incredibly life affirming. They allow people to send a personal message after they have gone, that they care for us and for others.
Giving this way allows us to contribute to causes that we are passionate about. It allows us to ensure that our spiritual home will continue to be able to be there for the generations that come after us. A question we can all explore, at any age, is: 'What message do I want to send those that come after me?"
If you would like to know more about leaving a legacy to BYM, please contact me at bethf@quaker.org.uk.