Average read time: 3 minutes
Join the growing Sanctuary Everywhere movement
As hundreds of Quakers act in solidarity with refugees and migrants, Tatiana Garavito invites new meetings and individuals to join the movement.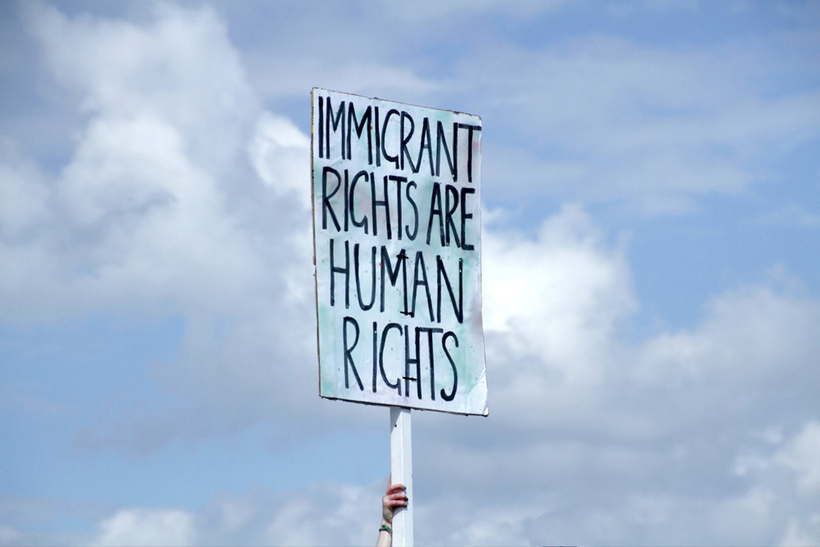 It has only been a couple of weeks since I started work as the Sanctuary Everywhere Programme Manager, and I have already heard from Friends across Britain who are challenging the injustices faced by people escaping the effects of inequality, economic exploitation, war and climate change.
The Sanctuary Meeting initiative was launched last summer, and already more than 50 local Quaker meetings have signed up and are doing amazing work, opposing racism in all its forms at a local and national level.

Some Friends are collaborating with policy-oriented organisations to put an end to detention. Others are supporting activists who are on trial for terrorism charges after preventing a deportation flight. Still more groups are welcoming people who seek asylum into their homes, and taking steps to guarantee bail for people locked up in detention centres.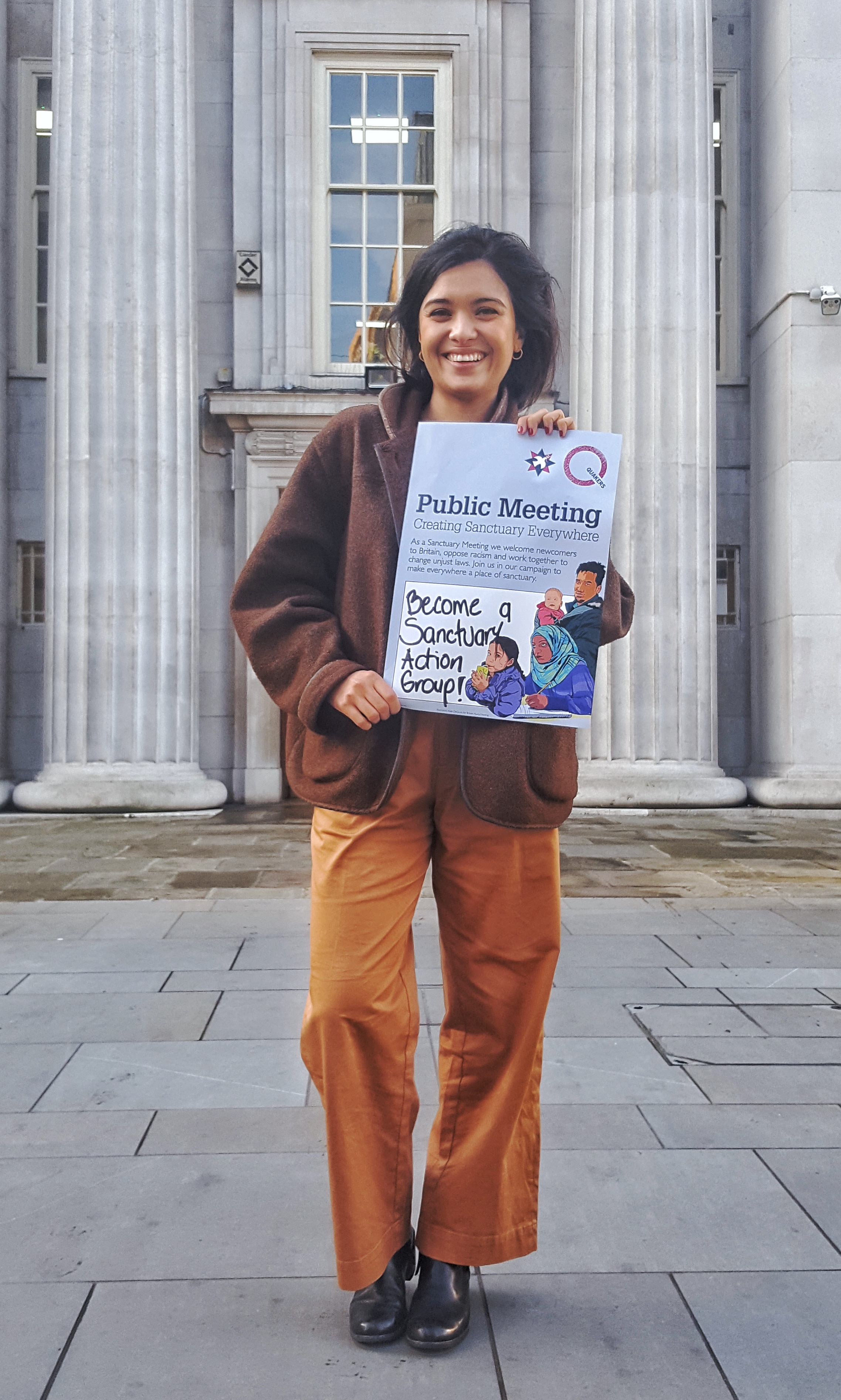 Unravelling privilege and oppression
I have experienced forced migration myself, and I am deeply committed to ending detention and challenging racism in all its forms. It is inspiring to work with Quakers who share that commitment, and also recognise what this work requires of us personally. Our colleagues at the Quaker Council for European Affairs sum it up well: "Nonviolent living requires the unravelling of one's relationship to privilege and oppression." Read their full analysis in their Race and privilege publication (PDF).
It's amazing to see people pay attention to the power dynamics of acting in solidarity with people, and use the privilege of our relative security to create change. Sanctuary Meetings are committed to working in collaboration with groups that oppose racism because we know that we have much to learn from them, and much to offer too.
A radical programme
The programme is radical in nature: Quakers are leading on the issue of changing the laws on destitution, deportation and detention. As our Sanctuary Everywhere Manifesto (PDF) says, "we have seen up close that the government's creation of a 'hostile environment' is increasingly embedding policies of discrimination into the practices of the British state." This is what we must challenge through our advocacy and policy work, so that future generations of newcomers will never experience detention.
I encourage anyone with close ties to their local and area meetings to consider becoming a Sanctuary Meeting. I also encourage people who aren't connected with a local meeting to get in touch with me. I will support you in forming a Sanctuary Action Group in your area, so that you can work on this issue too. We are part of a radical movement and people's lives depend on it!
As Sanctuary Meetings, you will receive training and support from me, as well as retreats to share ideas, connect and continue to take action.
For more information, please get in touch with me at tatianag@quaker.org.uk. I look forward to working with you!