Average read time: 3 minutes
Quakerism: a faith for turbulent times
For Quaker Week 2017 Jon Martin reflects on how the history of Quakerism means it has always been a faith for uncertain times.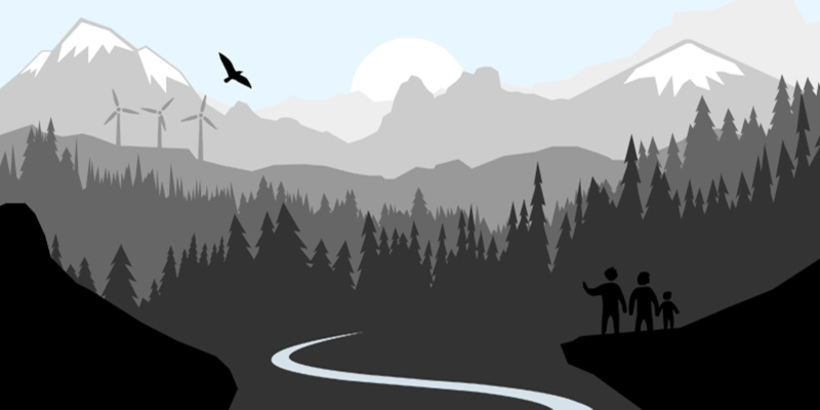 In Quaker Week 2017 we are saying: "In turbulent times, be a Quaker". This phrase speaks to the heart of how we live out our beliefs today in an ever more challenging world, but it also harks back to our radical roots as a faith born out of turbulence.
In the middle of the 17th century Britain was caught up in the turmoil and upheaval of the English Civil War. A new age of scientific reason was dawning and the Bible was now accessible in the English language.
It was a time when old beliefs, hierarchies and certainties were being challenged. Many people were questioning their place within the world around them and consequently their relationship with the church, monarchy and government. From this soil springs what we now know as Quakerism.
A radical message
Like so many others, George Fox was seeking a way to live, fully and freely, in this rapidly changing world. He was one of many who would become known mockingly as Quakers, along with others such as Elizabeth Hooten, James Nayler and Margaret Fell. Fox called people to turn their back on the rituals and traditions of the church and look within themselves for the light of God.
Early Quakers strongly believed that this divine light was within everyone, that all were equal and that every person could know and be transformed by their own, immediate experience of God.
They challenged priests to lay down their privileges, give up their tithes (church tax) and truly live out their faith. They refused to bow to authority, shunned 'earthly' conflicts and shared their radical message across the country – convincing thousands. In the process they were persecuted and imprisoned. Some were even killed for their faith.
In many ways 2017 and the 17th century couldn't be further apart. Quakers in Britain today are part of a society where many enjoy privileges, opportunities and freedoms that early Quakers and their contemporaries could not have imagined.
And yet the technological revolution continues to offer a new and uncertain future, climate change is bearing down and conflicts are flaring up. We are experiencing injustice and division locally, nationally and globally. The sense of spiritual seeking and anxiety about the world we live in is as acute as ever.
We are truly living in turbulent times.
Then and now
For nearly four hundred years Quakers have ridden the waters of change, striving to build a more just and peaceful world. From prison reform to equal marriage, conscientious objection to ethical business, Quakers haven't always had the answers but have always tried to live up to the testimonies of peace, equality, simplicity and truth that arise from our faith.
While most Quakers today would be on good terms with the priest in their local church, we still try to speak truth to power where see it residing. We challenge the arms trade, welcome refugees, work for climate justice and nurture our Quaker meetings as places for spiritual renewal and empowerment.
In 2017 we open ourselves further to the challenge of living as faithful, passionate and committed Quakers, welcoming anyone who seeks to join us in our work and worship. Because while Quaker meetings are rooted in stillness, Quakerism is made for turbulent times.
Explore the history of Quakerism in our interactive timeline