Inequality affects us all: Stone Quaker vigil
A hardy band braved the cold and wet to highlight issues of income inequality such as the rise of food banks, the need for a living wage and a fairer tax system.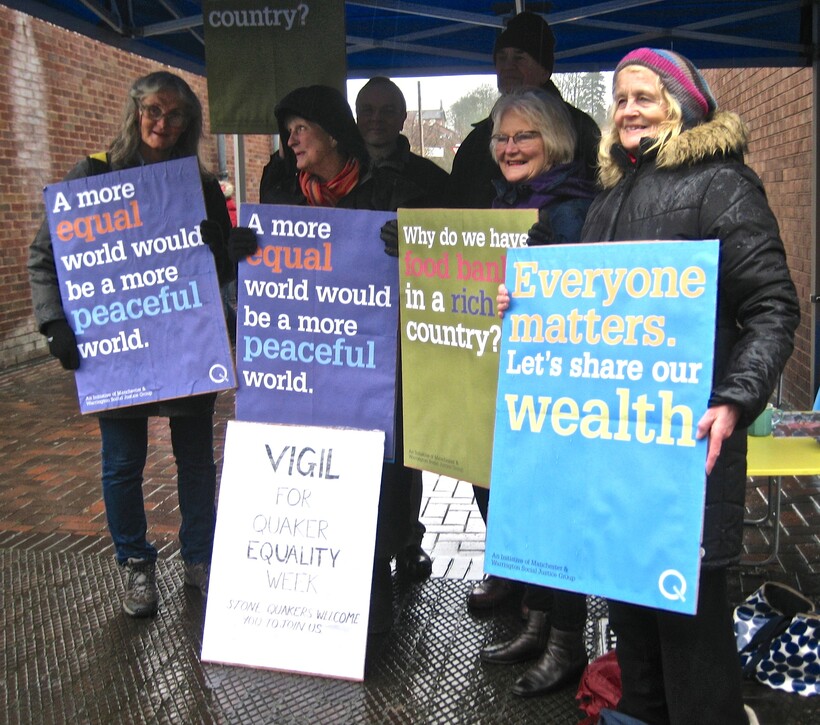 Despite the dismal weather, a steady stream of shoppers paused to read the placards and take away a flyer. The adjacent Francesco's hair salon kindly offered a chance to warm icy fingers, take hot drinks and sample delicious cakes for Comic Relief. Community cooperation in action!