Search
This event has ended.
Junior Yearly Meeting 2017
29 July - 5 August 2017, Coventry
Junior Yearly Meeting (JYM) is a welcoming, exciting and thought provoking event for young people aged 14-17 (born between 1.9.1999 and 31.8.2002, inclusive). Whether you've been a Quaker all your life, or have recently discovered Quakerism, JYM offers everybody the opportunity to meet new people, make friends and engage with spiritual ideas.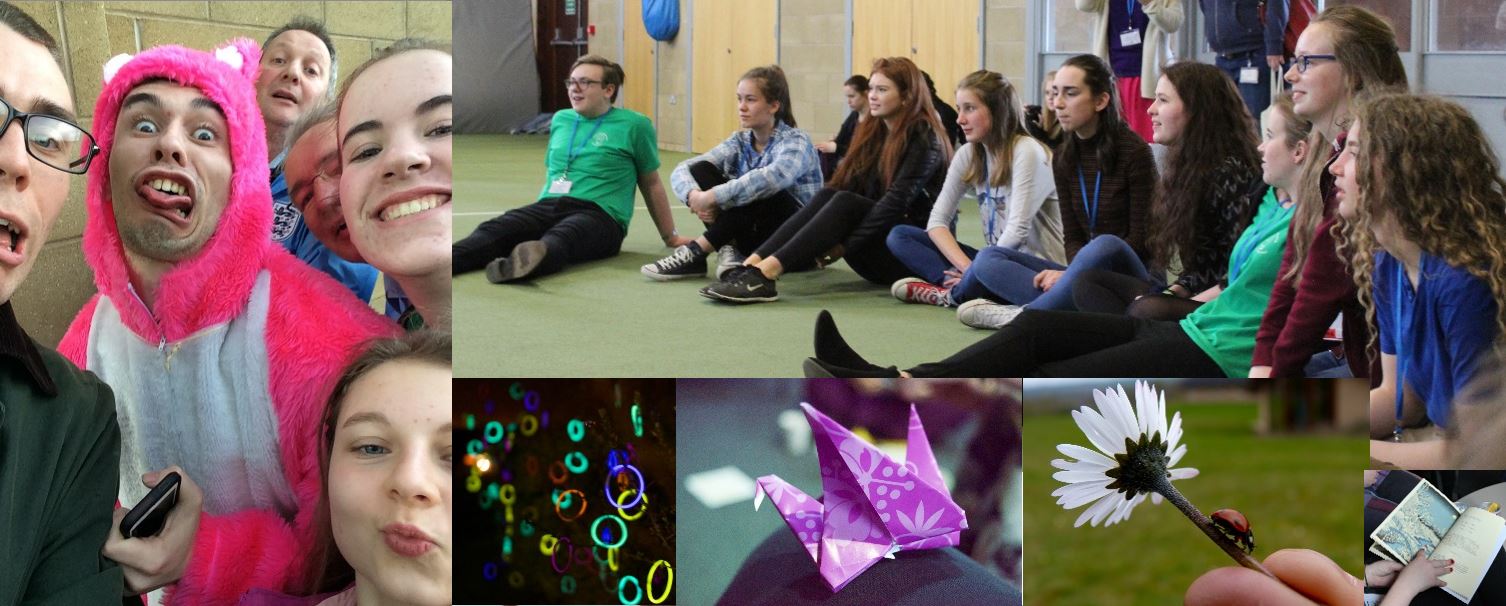 "This was my first event and I enjoyed it so much - I really wish I'd started going to Quaker youth events from a younger age. I have made a whole new group of friends."
The event is run by young people, who are supported by a team of adults. This year JYM happens alongside Yearly Meeting Gathering (YMG) an event for Quakers of all ages. JYM spends some of the time with their age group and they also join with YMG main sessions and activities.
"I am a much stronger person with far more confidence in myself."
The theme for JYM is agreed on by the young people's planning group (called an Arrangements Committee). This will link to the theme for YMG and will be explored through speaker sessions, reflection and Quaker Meeting for Worship for Business. JYM is also a spiritual event with the opportunity to experience Quaker practices and worship. There will be social activities and small groups called base groups, which are an opportunity to meet new people and build relationships.
"Spending lots of time with my amazing base group helped me to feel a part of the JYM community. This event made me feel so welcome and secure."
For more information on what it is like have a look at the information on www.yqspace.org.uk about previous JYMs and YMG.
How to come to JYM
Bookings for JYM have now closed.
More information
For more information contact:
Thais De Oliveira
Telephone: 020 7663 1013
Related events