Apply to be an Ecumenical Accompanier (EA)
We have a rigorous selection process and recruit people well in advance of their service to give time for several months of preparation and training. We expect EAs to be flexible, hard-working, physically and emotionally robust, open to hearing from different perspectives, and able to represent the programme in a professional manner.
Recruitment for service in 2018 is now closed. Please do read the role description below to see if you have the skills and experience we are looking for. If you are interested in applying check back in the spring of 2018 for the new vacancies. At this time the new application pack will be available to download.
Reference-form-for-EAs-2017.doc
"It is an experience that will stay with me for the rest of my life. I hope I will become an advocate worthy of the many Palestinians and Israelis I met during my term."

- Veronica, EA from the UK, 2015
[QUOTE-END]
You may also like to read these EA blogs which give a good overview of the work that they do in the field.
Please note that we recruit EAs for the Britain and Ireland part of EAPPI only. Advocacy is a key part of an EA's service and one of the selection criteria is that candidates must be able to demonstrate their "involvement with church/ecumenical and/or peace networks in Britain or Ireland".
Applicants from other countries should apply to their own country programme via the EAPPI International website.
For queries about the application process please email EAPPIrecruitment@quaker.org.uk.
Share the stories
Please read and share the eyewitness accounts EAs from Britain and Ireland have written on our Eyewitness Blog. Can you also share with your friends and networks our EAPPI resources on issues such as education, access to worship and checkpoints?
Or why not ask us for some leaflets about EAPPI to share with your local church, school, workplace, or community?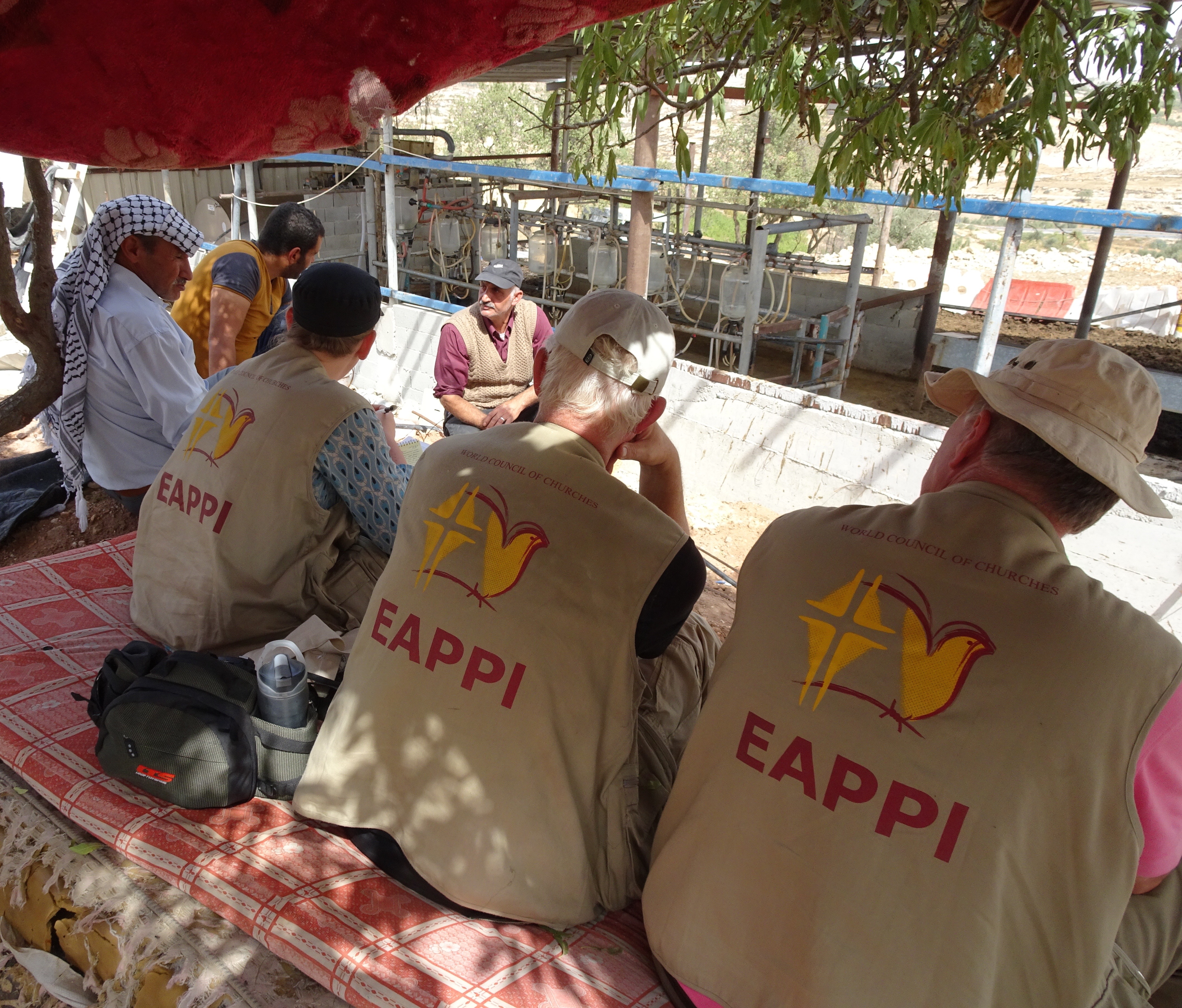 Invite an Ecumenical Accompanier to speak
EAs returning to their home communities are more than happy to share their stories by speaking to different audiences. If you would like to invite an EA to speak to your community group, please contact us at eappi@quaker.org.uk.
Write to your elected representatives
If you are concerned about an issue, why not contact your elected representative to tell them about it and ask them to act? Pressure from constituents via emails, phone calls and meetings is one of the most important and effective ways we can help influence government policy.
When writing or speaking to an elected representative, remember to:
keep your points short and specific
ask for their view or response
always ask them to raise the issue with the relevant minister.
Don't forget you can send them one of our blogs to highlight an issue.
Find your elected representatives here:
Support Israeli peace groups
Discover ways you can support Israeli peace activists and groups by visiting their websites. For example:
[QUOTE-START]
"Ending the occupation is better for Israel. If you care deeply about Israel, you'll care about its soul, and its soul is being eaten away by the occupation."

- Gila Svirsky, Israeli peace campaigner
[QUOTE-END]
Visit Israel and occupied Palestine
Explore the situation first-hand by meeting people affected by the conflict and looking at aspects of life in Israel and occupied Palestine. Tours are run by a number of different groups including those listed below: