Search
This event has ended.
Free Active Witness course for Quakers (Part1)
14 January 2017, Bristol
Quaker Peace & Social Witness' social action training programme Turning the Tide has teamed up with Redland Quaker Meeting in Bristol to host Active Witness: a series of three, free one-day workshops on taking collective Quaker action for social change.
The workshops will provide an opportunity for Friends to:
Explore how to make an effective Quaker contribution to social justice issues of our day
Connect with local Friends interested in taking collective action for social change
Develop your understanding of power, social change and collective action
Learn practical tools for taking meaningful action for change
Experience working collectively and effectively with like-minded Friends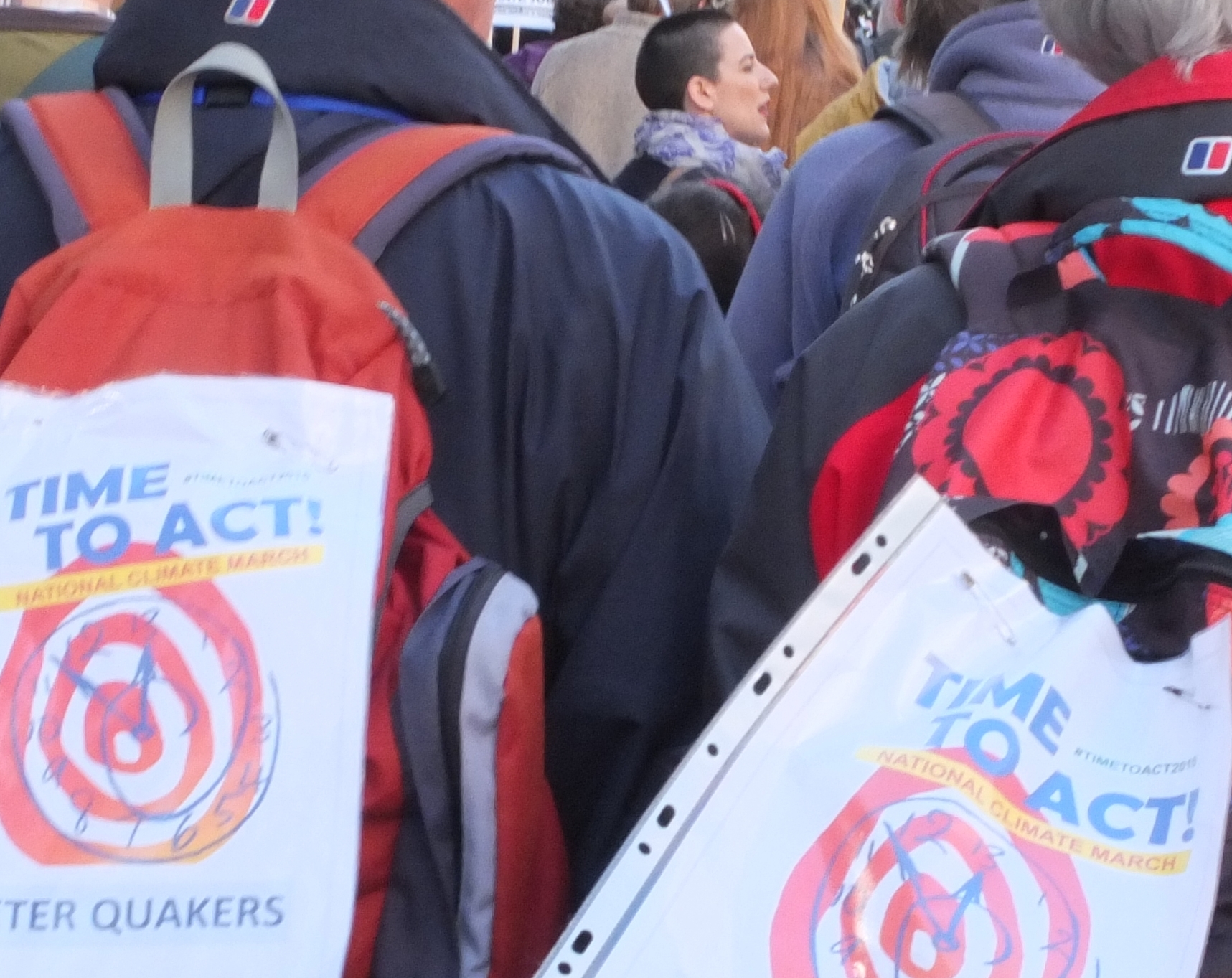 The workshops will take place between January and April 2017 as follows:
Workshop 1: Power, change and collective Quaker action
Saturday 14 January 2017 (10:00 - 17:00)

Workshop 2: Campaign planning & effective group work
Saturday 25 February 2017 (10:00 - 17:00)

Workshop 3: Sustaining our witness
Saturday 22 April 2017 (10:00 - 17:00)
As the workshops are part of a series, each one building on the one before, you are expected to commit to all three workshops from the outset. The course is offered free, although donations towards facilitators' travel costs are welcomed. Registration deadline is 8 January 2017.

Turning the Tide courses are highly participatory, building on the valuable knowledge and learning that participants bring to the group. We do not see ourselves as experts or teachers – our role is to support groups to find their own creative solutions. We work with people at the grassroots acting for change and draw on the rich history of effective nonviolence movements in Britain and across the world.

More information
For more information contact:
Turning The Tide
Telephone: 020 7663 1064
Supporting links
Related events