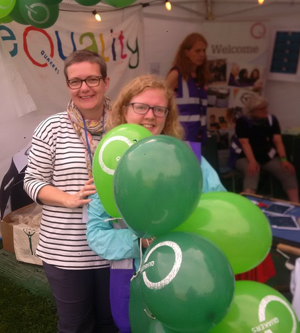 Yearly Meeting Gathering wouldn't happen without the help of volunteers. Volunteers take on a variety of roles such as doorkeepers, microphone stewards, information desk helpers and children's session helpers. Guidance and training is given for all roles.
If you would like to help, please let us know by completing this online offer of service form.
Young Friend Helpers
Young Friend Helpers are young adult Friends who volunteer to help with running Yearly Meeting Gathering during the week itself. They have all their costs covered in exchange for working 2/3 of the day with one full day off during the Gathering.
The full role description can be read in this Word document..
If you are a young Quaker aged 18–29 and would like to be a part of making Yearly Meeting Gathering happen, then this would be a great role for you.
The next Yearly Meeting Gathering will take place in 2020. Further details will be available in autumn 2017.