Supporting expectant mothers who have fled war, sexual violence and trafficking
Joanna Doherty has helped create a welcoming space for 70 women asylum seekers in Croydon. Here is how that came about – and what's next for the project.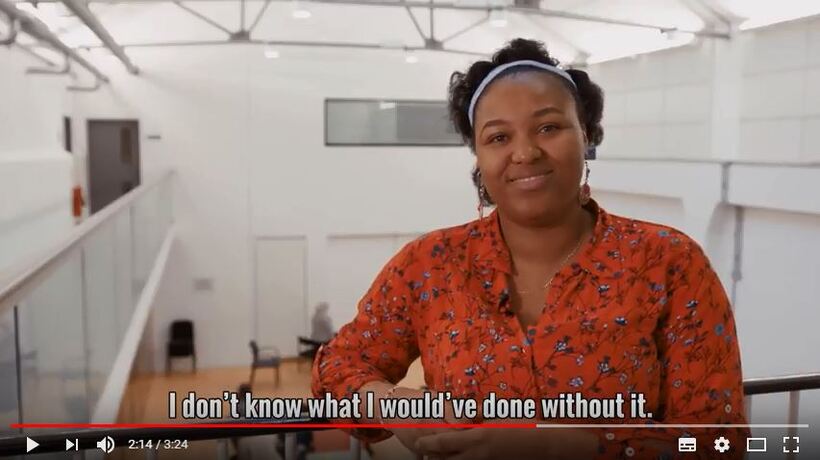 Hundreds of heavily pregnant mums claim asylum in Croydon at the Borders Agency UK each year. These mums have survived some of humanity's worst atrocities, including trafficking, torture and war, and have experienced repeated physical, sexual and psychological violence.
Destitute, they spend months in mixed-sex short-stay hostels, housed in tiny, often shared rooms. In an unfamiliar country and exposed to overwhelming negativity, these mums struggle with unbearable loneliness and despair.
A Quaker concern
My journey towards an awareness of this began when Friends in Purley Local Meeting became involved in supporting anti-trafficking organisations. As a mother to a young son at the time, I was ideally placed to develop networks for sourcing baby clothes and equipment for survivors of trafficking. Through this, I gradually became aware of the concentration in Croydon of pregnant mothers seeking asylum, and the lack of specific perinatal support. I began to feel that I could be involved in filling this gap in provision.
Friends supported me to test this feeling as a concern. In particular, I remember being asked a question that crystallised it for me; namely, "Why is this a concern? How is this different from your normal ministry in the world?" And I answered, "All the rest feels important, and necessary. I love it and feel grateful and blessed that I am able to. But I don't have the same sense that I should be doing it; that it needs to be me, regardless of the fact that it cuts across my original plans. I feel led to this."
Quakers have supported the project in myriad ways. Many local Friends support individually by offering direct and indirect volunteer work. Local and area meetings, London Service Quaker Trust and QPSW Relief Grants have provided thousands of pounds in financial support for different aspects of the project. From inception though, particularly in the light of the Epistle from Yearly Meeting Gathering 2017, local Friends advocated moving beyond Quakers and working with other organisations.
A safe, welcoming space
The project therefore began life in November 2017 as a peer-to-peer support group under Home-Start Croydon and its Parent Champion Scheme. Over the last five months, we have supported over 70 women at the group. Our aim has been to create a safe, welcoming space for new and expectant mums seeking asylum to forge relationships and seek support around birth and parenting, both from each other, and from qualified professionals. The importance of this cannot be underestimated, as these mums are isolated from their families, communities and cultures, facing their journey into motherhood alone. Most mums attend for the first time when they are heavily pregnant and return to the group multiple times.
We are now entering the start of our second phase of development - partnering with the organisations, Helen Bamber Foundation and Ourmala, a socially-conscious yoga studio, that have for several years been running a 'Happy Baby Community' in North London. Similarly, this community aims to improve the experience of women who have experienced torture and human cruelty who are approaching and entering motherhood.
On 25 May 2018 we successfully raised the funds we needed - over £30,000. As we join together to create the 'Happy Baby Community South London', we all hope that, by working with a wide range of partners, we will be able to create a one-stop shop for all expectant mothers seeking asylum in the area to access support services.
Our hope is also that this concern continues to grow and develop, throughout the Quaker community and beyond, to offer similar communities throughout the UK.